Aug 30, 2022
Kevin Bautista served as an AmeriCorps member with College Possible Chicago coaching students and providing the same support he once needed as a first-generation college student. 
---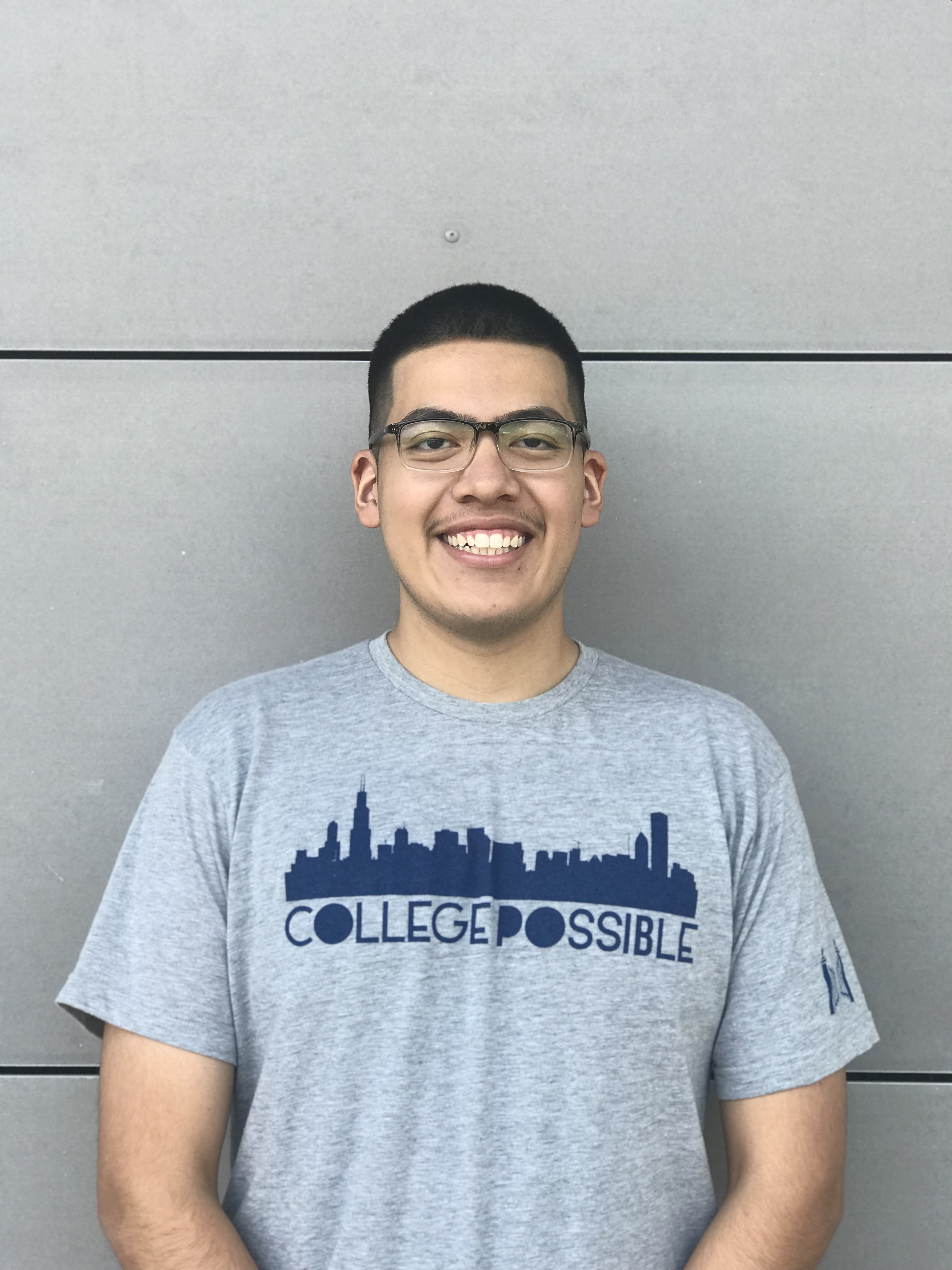 I am a first-generation college student. When I first started applying for colleges, navigating the process was stressful and scary. There were so many components beyond an essay. I've never done it and since my parents didn't go to college, they weren't sure what to do or how to help me with things like filling out FAFSA. I had no one to ask for help.   
Then I came across College Possible at the start of my junior year at Lake View High School (Ill.). It was a program that provides mentors and peers who could help high school students with the college application process, step-by-step. College Possible was what I needed. In the end, the program is what helped me attend and graduate from DePauw University (Ind.).  
College Possible is also what motivated me to serve during college. I participated in the Bonner Scholars program, a competitive scholarship for students committed to volunteering in their communities. As a Bonner Scholar, I was able to leverage my background in computer science and volunteering to teach robotics to students at a local community center. Helping my community and the students thrive was a fulfilling experience. It helped me realize that teaching students, especially those with limited access to resources, was something I am passionate about. So, after graduation, I decided to continue my service. I went back home to join the place that kickstarted my passion for service - College Possible. This time, I was a College Possible coach through AmeriCorps.
Since I was once a College Possible student, I knew what kids like me needed the most. I hoped to make a difference for other first-generation students, helping guide them through the overwhelming college process. However, I was surprised to see how many new challenges students were facing due to the pandemic. Many worked long hours, balancing jobs with academics and extracurriculars. One high school junior worked at her after-school job until close to midnight, leaving her little time for homework, let alone college planning. 
To help students like her, I had to figure out how to navigate these challenges and address their needs.  I remember how my own coach, Taylor, would offer reassurance, help me voice my concerns, and make a plan for completing tasks when I was feeling especially stressed. 
As a coach, I want to offer the same support, taking time to build relationships with my students through individual conversations in addition to the twice-weekly sessions I lead after school. I meet with them one-on-one to create priority lists and talk through the problems they are facing. I also look for opportunities to provide students with resources they may not be able to get from anyone else, including friends or family.  
I met one student in her junior year, a professional youth swimmer who plans to pursue both swimming and STEM in college. Despite her demanding extracurricular schedule, she never missed any of our after-school workshops and frequently came to our one-on-ones during the school day to talk through college lists and scholarship applications. College Possible also nominated her for the Posse Scholarship this year, and we worked together to prepare and submit her application. We still check in monthly while she is preparing for her first round of interviews for the scholarship. Like I did with this student, I try my best to find and open as many doors as possible for my mentees because we all deserve this, no matter our backgrounds. 
My AmeriCorps experience strengthened my drive for service and education. It is why I will pursue a career in these fields in the future. 
Find out more about national service opportunities for students and young adults this coming school year. 
About College Possible 
College Possible is a nonprofit organization making college admission and success possible for low-income students in the United States. The program empowers students to access higher education and thrive through college in the face of broader systemic challenges. 
College Possible provides a results-driven program that helps students from diverse backgrounds get into college and persist through graduation. This programming is supported by recruiting, training, and motivating recent college graduates who serve through AmeriCorps as near-peer coaches. 
---
Kevin Bautista served as an AmeriCorps member with College Possible Chicago from 2021-22. In this role, he provided college coaching to high school juniors, helping them prepare college applications, apply for scholarships and practice for the SAT. During his time at College Possible, he served at his former high school, Lake View, where he was proud to return as an alumnus and role model to the student community. 
Currently, Kevin serves as a program coordinator at Future Founders, a nonprofit organization whose mission is to build the nation's largest inclusive community of young entrepreneurs. In this role, he supports the execution and implementation of the youth entrepreneurship programming for middle and high school students. Kevin earned his Bachelor of Arts degree in computer science and sociology from DePauw University in Greencastle, Ind.