Apr 15, 2022
On April 6, 2022, AmeriCorps announced its inaugural Public Health AmeriCorps grantees as part of their historic partnership with the Centers for Disease Control and Prevention. Public Health AmeriCorps supports recruitment, training, and development of a new generation of leaders. AmeriCorps members will help address the nation's public health needs and health inequities. Through Public Health AmeriCorps, members will also learn valuable skills that will enable them to get jobs and begin careers in public health after their service.  
Bridging the workforce gap.  
Since the beginning of COVID-19, AmeriCorps members and AmeriCorps Seniors volunteers have continued their service, quickly adapting to meet the changing needs caused by the pandemic and have provided vital support, community response, and recovery efforts. They were boots on the ground, providing support to more than 12 million Americans, ready to bridge gaps and lessen the burden on healthcare workers.  
In 2020, during the highs of the pandemic, AmeriCorps members and AmeriCorps Seniors volunteers stepped in to support contact tracing and testing efforts. They collected and distributed food and conducted wellness checks for homebound individuals. These efforts continued through 2021, with AmeriCorps members supporting vaccination sites and mobile clinics in underserved communities. They made site operations more efficient, helped lines move faster, managed waiting lists, assisted with vaccination registration, coordinated transportation, and provided comfort to vulnerable community members. Since vaccinations began, AmeriCorps members have assisted more than 2.5 million people across the nation.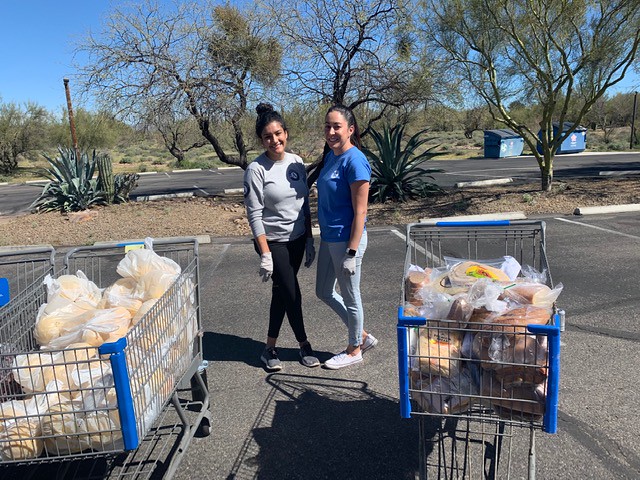 Public Health AmeriCorps programs will build on these efforts and expand the breadth of public health challenges that AmeriCorps members will address. Public Health AmeriCorps members can gain invaluable experience at public health agencies, federally qualified health centers, nonprofits, and community-based organizations that serve the health needs of underserved communities. In addition, AmeriCorps members will receive training on the foundations of public health that will help them launch a career in public health in the future. 
Recovering from the effects of the pandemic. 
One of the many focus areas of Public Health AmeriCorps programs is mental health. The pandemic created a major increase in reported symptoms of stress, anxiety and worry. The World Health Organization announced previously that global prevalence of anxiety and depression increased by 25% in the first year of the pandemic alone. COVID-19 created drastic changes in our daily lives, including remote work, virtual schooling, and increased isolation. These changes, along with illness, death, grief, and lost employment, exacerbated mental health issues and resulted in rising stress levels.  
AmeriCorps members and AmeriCorps Seniors volunteers assisted students in remote and in-person environments, and helped them navigate their social, emotional, and academic development. They continue to provide crucial assistance to teachers, administrators, and school communities to help students adapt to the new norm. Through our AmeriCorps Seniors Companion program, volunteers have been a crucial lifeline for their fellow older adults during COVID-19. They make sure their peers have what they need, including someone to talk to regularly.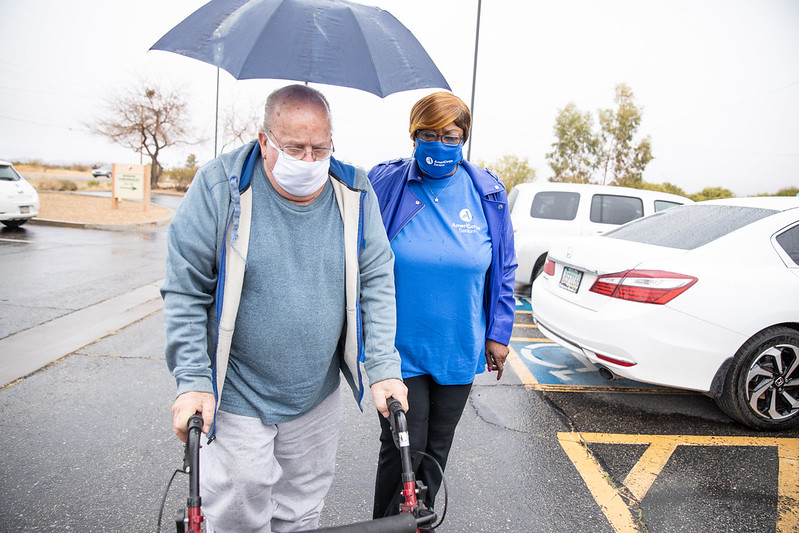 Public Health AmeriCorps members, volunteers, and grantees will allow for the expansion of existing AmeriCorps programs focused on mental health, as well as the creation of new programs. These programs will train more AmeriCorps members than ever before in mental health best practices to meet the increasing needs across the country.  
Become a part of the change. Join the inaugural corps. 
Public Health AmeriCorps will recruit nearly 3,000 AmeriCorps members to support public health needs. Members will serve communities in need and can garner two major benefits by joining: 
a pathway to public health-related fields.

AmeriCorps members will receive hands-on and onsite experience and training with public health professionals across the nation; and

 

national-level training and education with CDC.

Recruits will gain life-long knowledge through offered trainings from both agencies. Trainings will leverage

AmeriCorps' experience managing some of the most prominent public service and workforce development programs in the nation, and CDC's technical expertise as the country's leading public health agency.

 
Make an impact and become a part of the inaugural corps. Help create a new generation of public health leaders to tackle current and future pressing public health needs.  
Find out more about Public Health AmeriCorps and opportunities near you.