Malcolm Coles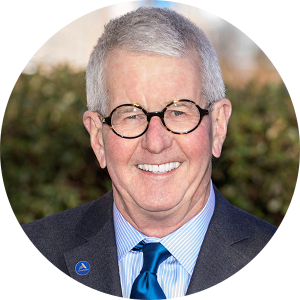 In January 2021, President Biden named Mal Coles the Acting Chief Executive Officer of AmeriCorps, the federal agency for national service and volunteerism. Coles will serve in this role until the Senate confirms President Biden's nominee for Chief Executive Officer.
AmeriCorps, formerly the Corporation for National and Community Service, brings people together to tackle the country's most pressing challenges. More than 270,000 AmeriCorps members and AmeriCorps Seniors volunteers serve through over 2,000 organizations at 40,000 locations across the country.
Coles has more than 50 years of experience in national service, volunteering, and civic engagement, including senior level positions with the Office of Economic Opportunity, the ACTION Agency, the Corporation for National and Community Service, and AmeriCorps. Most recently he served as AmeriCorps' Executive Advisor to the Chief of Program Operations. Previously he served as the Director of the Office of Field Liaison, overseeing the agency's network of offices that administer AmeriCorps VISTA and AmeriCorps Seniors programs. In 1993 he was assigned to White House Office of National Service to assist in standing up the newly-created Corporation for National and Community Service and the launch of the AmeriCorps program.
Coles began his career in service as a VISTA Volunteer and VISTA Leader assigned to the White Mountain Apache Tribal Council in 1967, serving three years on the Fort Apache Reservation in Arizona. He has played an active role in service and volunteerism outside of his public service, including starting two nonprofit organizations and serving on the boards of directors of more than a dozen others. Coles holds a bachelor's degree from Boston University.
With his appointment as Acting CEO, Coles' career in service now spans the tenure of eleven presidents and sixteen administrations. Coles will leverage his decades of experience to strengthen the role of national service and volunteering in meeting critical challenges facing the country, including COVID-19, economic recovery, climate change, racial equity, education and workforce development, and community resilience.