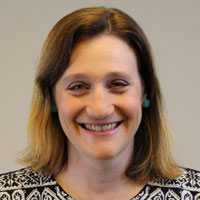 Acting Chief, Program Operations
Meg Ansara brings with her to AmeriCorps VISTA a passion to ensure everyone has the opportunity to succeed in life. She grew up in a family of organizers and teachers and has served as an advisor to several foundations, advocacy and direct service organizations committed to improving education. She previously served in a variety of roles at Stand for Children and was the CEO and a founding partner of 270 Strategies. At 270, she founded and led the company's education practice, advising public school districts, charter management organizations, foundations, direct service and advocacy organizations.
Ansara also brings extensive experience in leading public engagement and advocacy strategies. She has worked on senate and gubernatorial campaigns, served as the co-founder and senior advisor for Organizing Corps 2020, a national regional director for the 2012 Obama for America campaign, and more. She was even a forest firefighter, named to one of Oregon's elite "hotshot" teams. Meg earned a B.A. in history and African studies from Oberlin College (Ohio).