Why Serve with AmeriCorps?
AmeriCorps is an opportunity for individuals of all ages and backgrounds to give their time and talent to strengthen communities.
Be a Part of Something Bigger
When you serve with AmeriCorps, you join a network of more than 1 million strong. AmeriCorps alumni continue to give back to the country through civic-minded activity. The community you build while serving with AmeriCorps is unlike any other.
Grow Personally and Professionally
Learn and grow while giving back to a community. Individuals who serve with AmeriCorps build new skillsets that they can take with them wherever they go. Older Americans can apply their hard-earned knowledge to make an impact in a new environment.
Receive Benefits for Your Service
AmeriCorps provides several benefits for its volunteers and members. Education awards are available to AmeriCorps members, as well as supplemental health insurance, loan deferment, and childcare. Benefits vary by program.
AmeriCorps
Enrich your life by helping others. As an AmeriCorps member, you can choose the opportunity that aligns with your passions.
AmeriCorps Seniors
Make giving back your second act. AmeriCorps Seniors volunteers serve with organizations dedicated to helping others.
Volunteer
Thousands of volunteer opportunities are waiting for you. Make a difference: start where you are and when you can.
Find the Program That is Right for You
We offer opportunities with different time commitments and requirements, meaning you can serve in whatever capacity works for your passion, goals, and lifestyle.
Make a Difference.
Choose AmeriCorps. 
You have the power to make a difference and change lives, including your own. Join AmeriCorps and AmeriCorps Seniors to channel your passion into service, kickstart your career, or make an impact in your community. The choice is yours.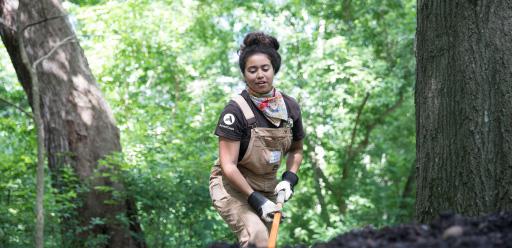 200K
current members and volunteers
$4.8B+
in education awards dispersed to AmeriCorps alumni
What We Do
AmeriCorps focuses on key areas to make an impact in communities across America.
FAQs
Use our search tool to find answers to your questions - or read our most commonly asked queries.