Jan 28, 2022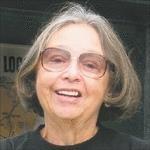 National service has lost a pioneer and champion with the passing of Diana London.
Diana was a trailblazer, known for her long-time leadership of VISTA under The Corporation for National and Community Service, now known as AmeriCorps, and was the primary force behind the emergence of the program as the centerpiece of service in low-income communities.
In 1965, Diana began working with the newly created Office of Economic Opportunity as a volunteer, phoning potential AmeriCorps VISTA applicants and checking their references. She was then hired to serve as Program Officer for the OEO Mid Atlantic field office and focused her work on Appalachia. From there she began her stellar career working full-time in the AmeriCorps VISTA program. She served in various management positions including program director, deputy program director, management of program development and field support, planning and budget operations, and evaluation. On innumerable occasions Diane served as the Acting AmeriCorps VISTA Director.
During her time with AmeriCorps VISTA, she served under seven administrations and numerous program directors. In the 1980's when the program was targeted by the Administration and some members in Congress for elimination, she was a leader in the efforts to save it. The program would not exist today were it not for her leadership and mobilization of the Friends of VISTA, who were instrumental in protecting its legacy and continuation.
She continued her work with AmeriCorps VISTA into the late 1990s before retiring. Diana was also the connection to Sargent Shriver and other founders of the program, and their philosophy for what AmeriCorps VISTA could and should be.
The late Harris Wofford said of Diana, upon her retirement in 1999, that "It has been a great privilege to work with Diana during my time as CEO of [AmeriCorps]. She is one of the outstanding leaders of national service."
Diana died October 10, 2021 in Durham, NC. She will be missed by so many. Her passion, spirit, and commitment to national service will live on through those her knew and loved her.