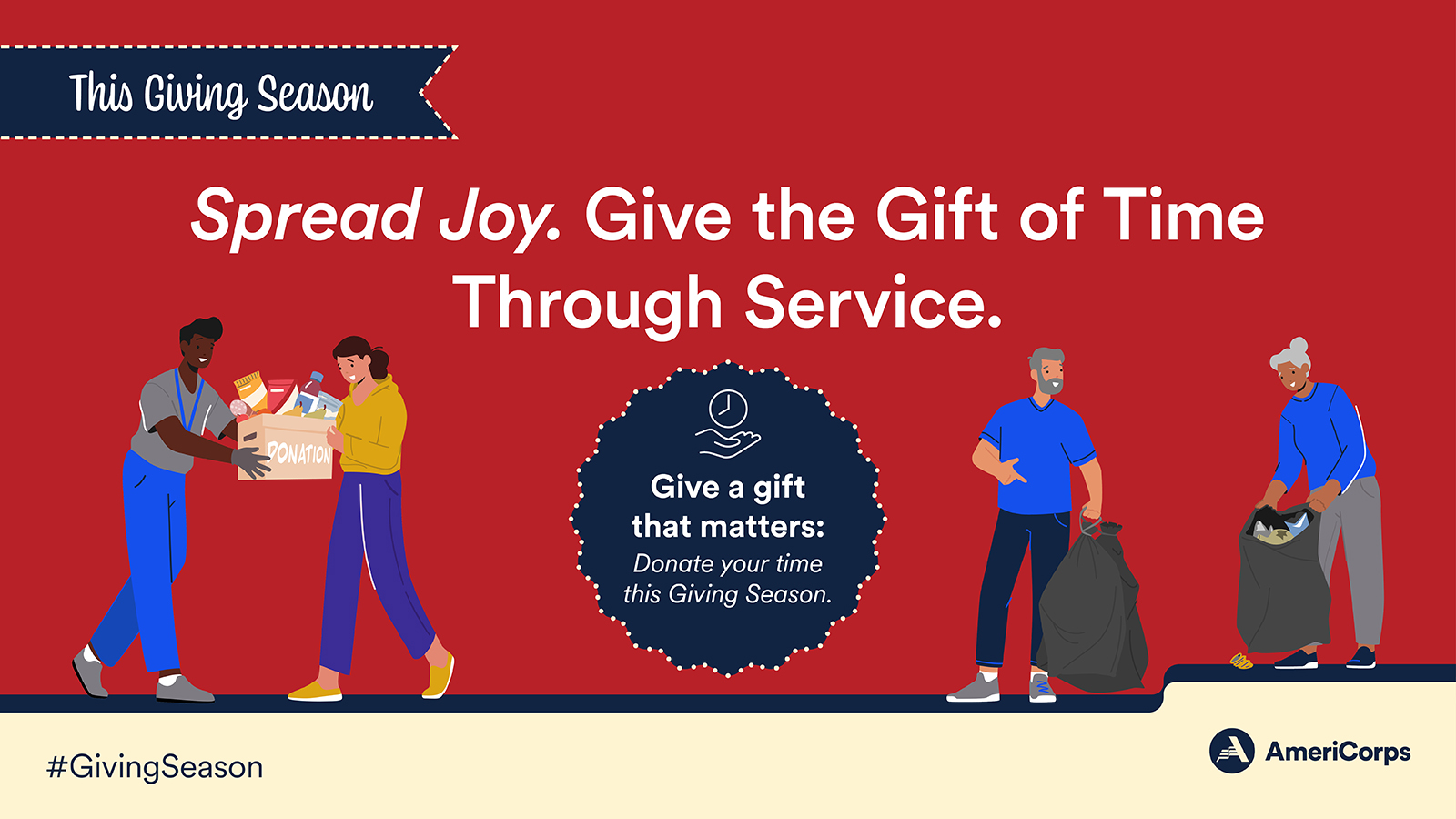 Donate Your Time During Giving Season
Over the course of the year, Americans from all walks of life come together in service to others, to tackle the nation's most pressing challenges. These volunteers are essential to our nation's economic and social well-being. They are the lifeblood of our schools and shelters, hospitals and hotlines, and civic, nonprofit, and faith-based organizations across the country. Join AmeriCorps and give the gift of time. Show up for your communities and neighbors, make service a goal, and make a difference.
Find an Opportunity
Use the AmeriCorps Volunteer Search to find opportunities near you through one of these organizations: AmeriCorps, California Volunteers, Idealist, JustServe, MENTOR, Volunteer.gov, and VolunteerMatch.
Register Your Opportunity
Publicize your volunteer opportunities by adding them to AmeriCorps Volunteer Search. Create a free project listing with one of these organizations: Idealist, JustServe, or VolunteerMatch.
National Days of Service
Two National Days of Service, MLK Day and the 9/11 Day of Service and Remembrance, inspire thousands of individuals and organizations across the country to make volunteering part of their lives. These volunteers make an immeasurable positive impact in their local communities through service each year.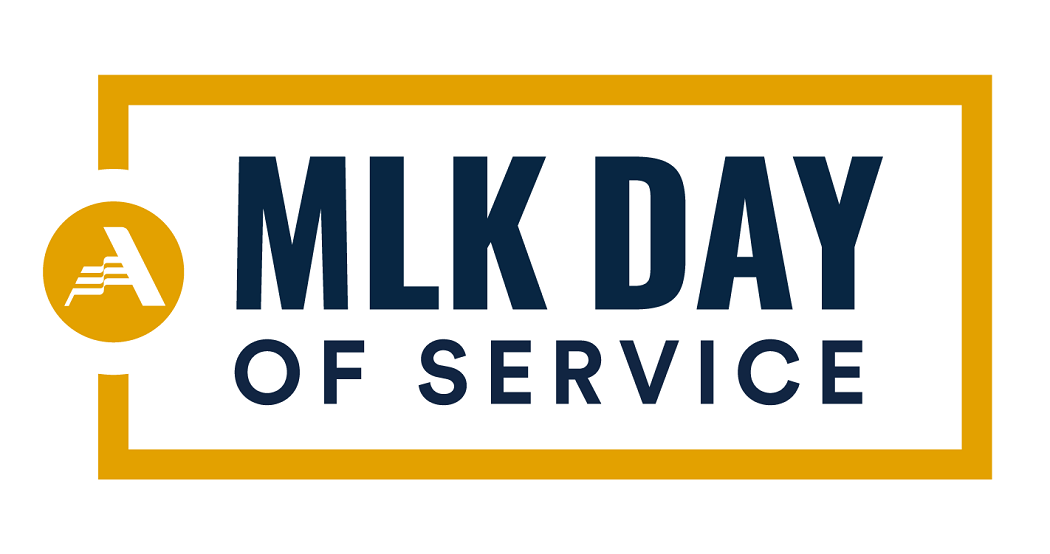 MLK Day
The Martin Luther King Jr. Day of Service is a defining moment each year when Americans across the country step up to make our communities more equitable and take action to build the Beloved Community of Dr. King's dream. Observed each year on the third Monday in January, MLK Day is the only federal holiday designated as a national day of service, and AmeriCorps has led this effort for the past quarter century.
9/11 Day
The September 11 National Day of Service and Remembrance is a chance to help others in tribute to those killed and injured on September 11, 2001, first responders, and the countless others who serve to defend the nation's freedom at home and around the globe. On 9/11 Day, Americans will step forward to serve in a remarkable spirit of unity, honor, and compassion.