Building a Beloved Community: Unite, Serve, Transform on MLK Day
Join us this MLK Day as we come together to build a Beloved Community through unity, service, and transformation. Let's honor Dr. King's legacy by working toward a more just and equitable society, where everyone is valued and respected, regardless of their race, ability, religion, or background. By participating in service projects, we can bridge divides, heal wounds, and create lasting change that will benefit our communities for years to come.
About MLK Day
MLK Day is the only federal holiday designated as a National Day of Service to encourage all Americans to volunteer to improve their communities. During the last quarter-century, the MLK Day of Service has grown, and its impact increased as more Americans embraced the idea that citizenship involves taking an active role in improving communities.
 AmeriCorps Invites You
Engage with your community and create constructive action.
Act on Dr. King's legacy of social justice and equity.
Recommit by volunteering to serve others. You can clean up a public space, mentor a young person, or help those who are food insecure.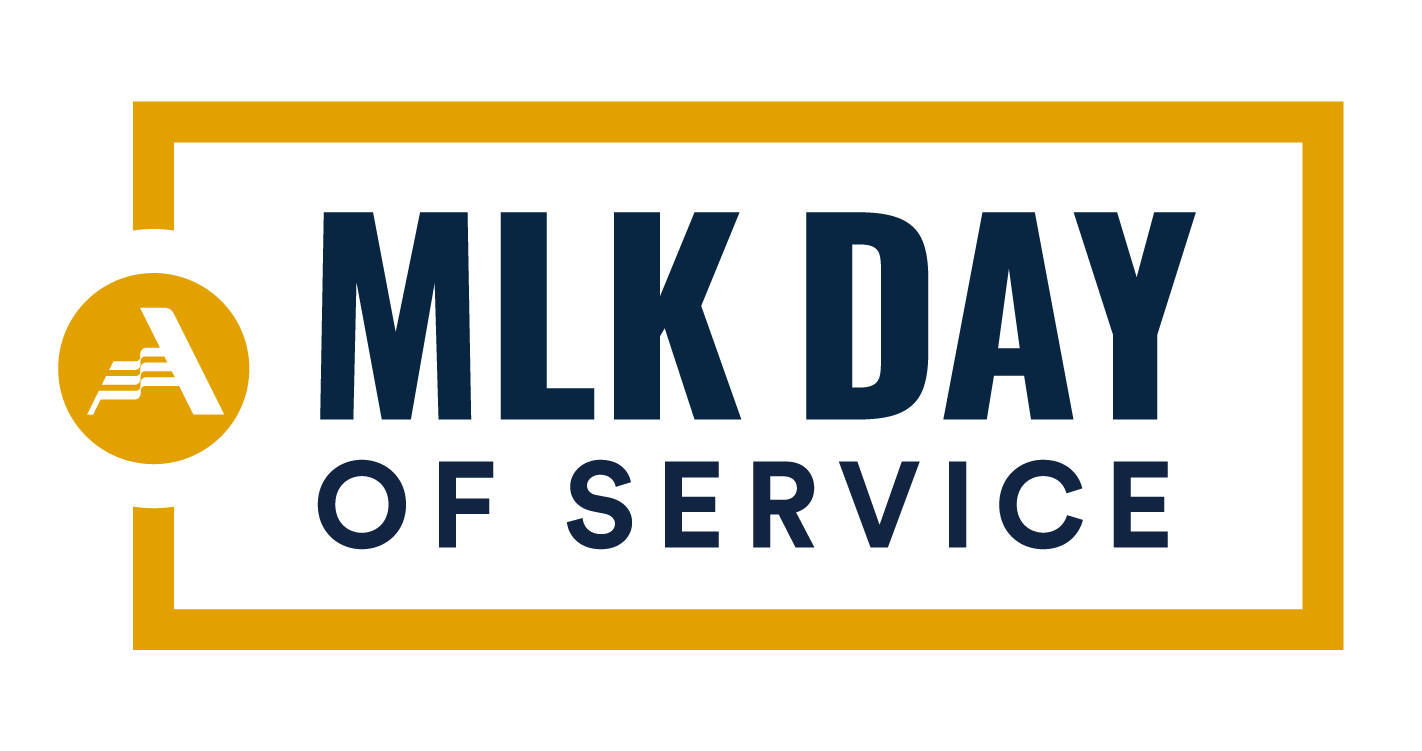 Take Action this MLK Day of Service
Together, we can strengthen ties to our communities and one other while we address critical issues that divide us.
Commit to Serve on MLK Day
Volunteer
Use the AmeriCorps Volunteer Search, powered by VolunteerMatch, to find an opportunity near you.
Take the Pledge
Let us know you are committed to volunteering in your community this MLK Day and beyond.
Need Resources?
Plan ahead for MLK Day 2024. Find self-starter project ideas, toolkits, and more.
Register a Volunteer Opportunity

Publicize your volunteer opportunities for the Martin Luther King, Jr., National Day of Service by adding them to AmeriCorps Volunteer Search.
To be discoverable in search results for MLK Day, you must use #MLK in the title of the project.
Create a free project listing with one of these organizations: Idealist, JustServe, or VolunteerMatch
That's it, anyone searching for MLK Day volunteer opportunities on our site will see your post. 
If you have questions about registering or promoting your volunteer opportunities, please contatct MLKDay@americorps.gov.
Become a Champion
Show your support in honoring the Martin Luther King, Jr., National Day of Service with AmeriCorps. Champions receive invitations to webinars, early access to national marketing materials, and more!