Be a changemaker.
Join over 7,000 AmeriCorps members in the VISTA program who serve annually to alleviate poverty by helping local organizations expand capacity to make change. You can serve in any U.S. state or territory.
As an AmeriCorps member in the VISTA program, you will support an organization to make sustainable change in areas that effect poverty, including education, public health, climate, access to benefits, and more. Through activities such as fundraising, grant writing, research, and volunteer recruitment, you will gain professional experience and leadership skills. This opportunity prepares you for a life of service in the public, private, or nonprofit sector.
Join thousands of members in the AmeriCorps VISTA program who are united in our mission to lift people and communities out of poverty.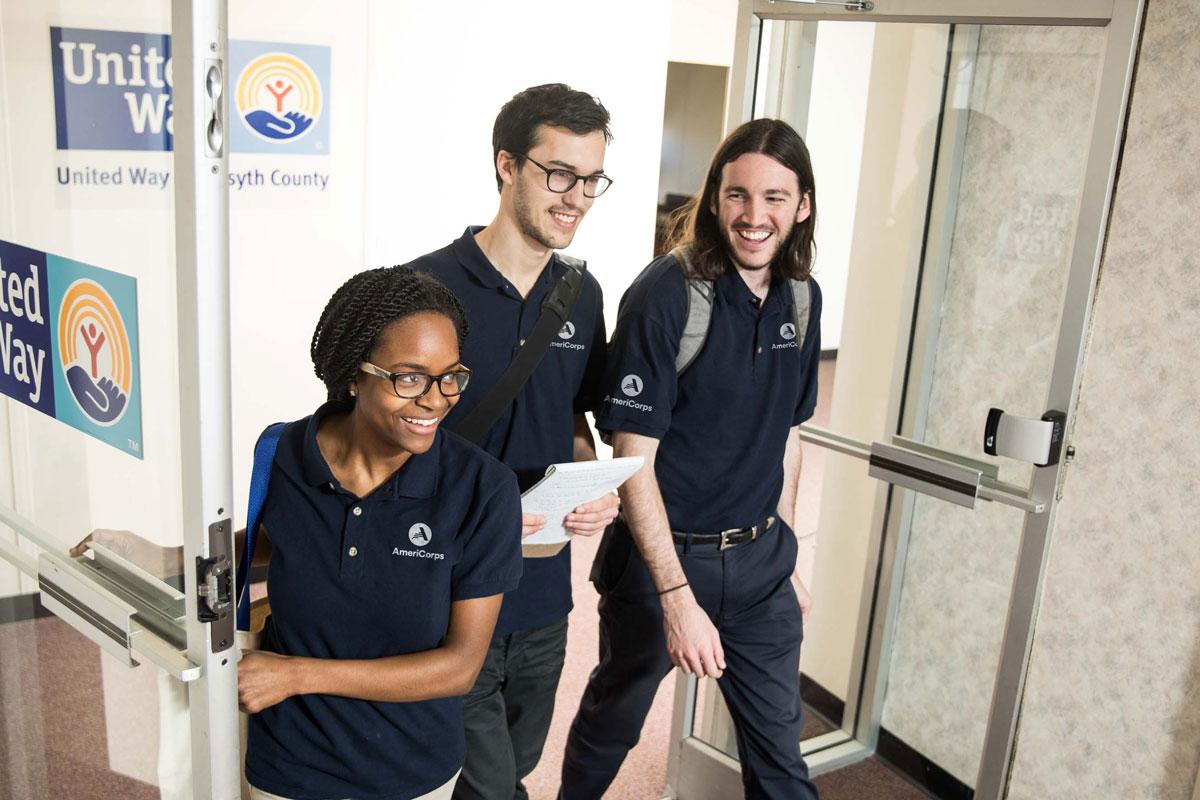 Member
As a member in the VISTA program, you serve full time for one-year. You will build capacity in nonprofit organizations and public agencies to help them more effectively generate the commitment of private sector resources, encourage volunteer service at the local level, and empower individuals and communities. Find a service opportunity that fits your interests.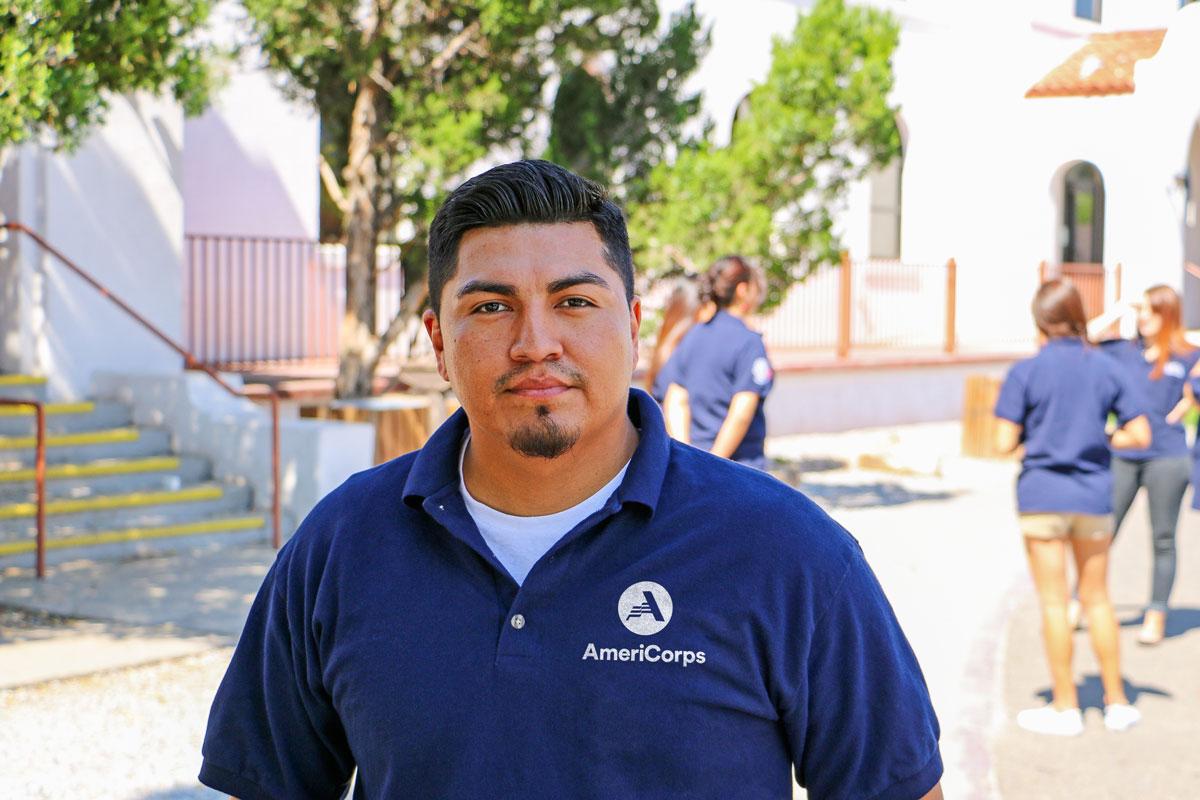 Leader
Have you previously served a full term of full-time service with any AmeriCorps program or with Peace Corps and demonstrate exemplary skills and leadership in community service? If so, you can expand and build the capacity of individual members serving in AmeriCorps VISTA while deepening your skills as a VISTA leader. Search for leader opportunities.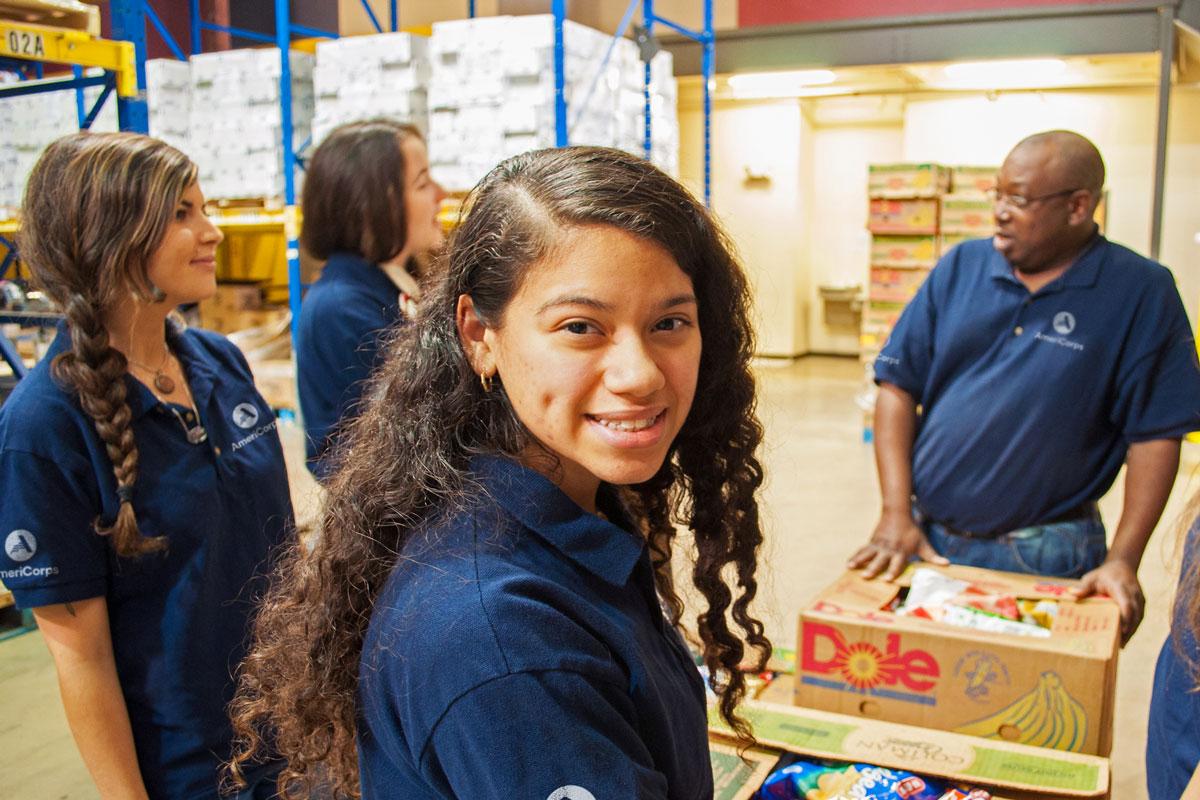 Summer Associate
Looking for a summer opportunity? The AmeriCorps VISTA Summer Associate program offers you the opportunity to become engaged in a community through an existing AmeriCorps VISTA project for 8, 9, or 10 weeks during the summer starting in May and ending no later than early September.
"AmeriCorps puts you at the heart of where you're serving – not only to develop your skills but to make a meaningful impact in that community."
- Ashlie, Black American West Museum & Heritage Center
Benefits
Living Allowance 
You receive a modest bi-weekly living allowance to cover basic expenses.

Professional Development Training
You have the opportunity to attend in-person and virtual training to learn how to be a community development change agent.

Non-Competitive Eligibility
Once you've successfully completed service in AmeriCorps VISTA, you will receive one year of non-competitive eligibility for employment in the federal government.

This special hiring status enables you to apply for federal jobs with the advantage of not having to go through the standard public competitive selection process. That means that you can be appointed to federal positions that may not be available to the general public. In addition, your application could be processed faster than others.

NCE does not guarantee you a federal job, but it does provide a valuable opportunity!

End of Service Award
Members can choose between a Segal Education Award (valued at approximately $7,395) to pay for a range of education expenses or a $1,800 cash stipend. 
Eligibility Requirements
Be 18 years or older (no upper age limit)
Hold one of the following citizenship or legal residency statuses: US citizen, US National, Lawful Permanent Resident (i.e. Green Card status), and persons legally residing within a state. Examples of persons legally residing within a state may include those holding the following classifications: refugee, asylee, temporary protected status throughout VISTA service, and holding Deferred Action for Childhood Arrivals (DACA) status.
Join a Webinar
Interested in serving with AmeriCorps VISTA? Join us for a webinar for more information. Webinars are offered twice monthly. Choose your date and register to get the basics.
Get the Basics
This introductory webinar gives an overview of the VISTA program, how to apply, and the benefits members receive during and after service.
Register for Get the Basics

How to Apply
Made the decision to serve? Our How to Apply webinar is the next best step. This discussion will detail the application process from researching opportunities to submitting your application and preparing for your interview.
Register for How to Apply

AmeriCorps VISTA Office Hours
Already attended a webinar, but have additional questions? Join us for an informal video chat and get answers to questions about the program, application process, and benefits.
Register for VISTA Office Hours
Get in Touch
Ask Questions
Ready to serve or still getting to know your options? We are here to help.
Sign Up
Provide your email address so we can inform you of upcoming opportunities with VISTA.
Connect with Us
Do you have questions about the application process? Connect with us before you start.