Jun 21, 2022
National service through AARP Foundation Experience Corps gives retired pediatrician Belita Anatalio the opportunity to use her musical passion to empower children and improve educational access for others.
---
Music and children's advocacy were, and still are, my passion. They were my drive as a student, a young adult starting my career, and now as a retiree entering my second act.  
My love for music and advocacy started young. I grew up as an only child which led to spending most of my time playing piano and other instruments. Or, surrounding myself with friends and other children. When it was time to choose a life path, I decided to go to medical school and become a pediatrician. During my career, I worked in underserved communities with at-risk children, young survivors of crimes, and those without equal access to education. Witnessing these, my mission to support and help children grew stronger.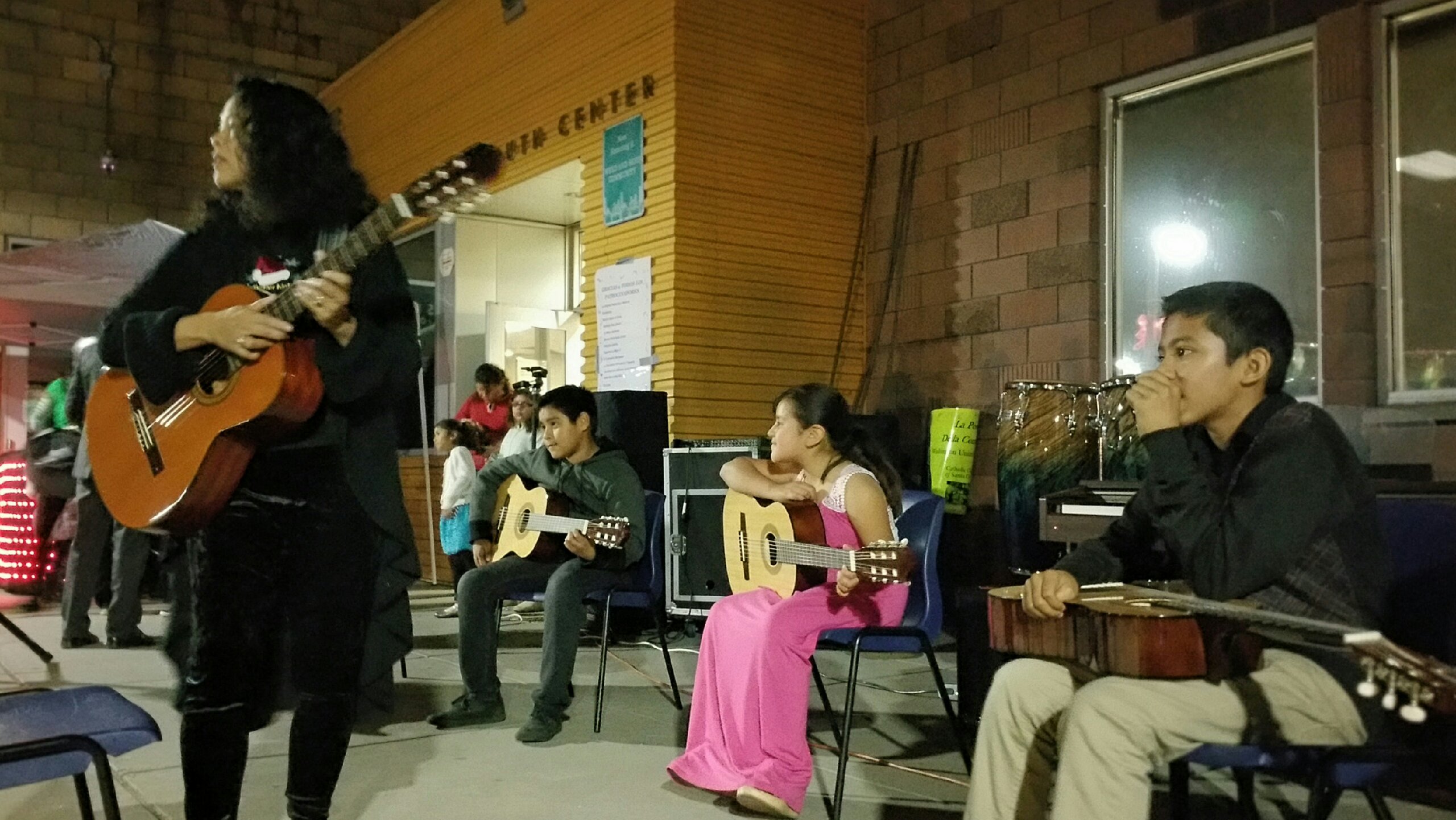 This is why I chose to combine my biggest passions and volunteer for local, underserved communities. I started out as a volunteer music teacher in downtown San Jose, a city notorious for at-risk kids and gang affiliations, teaching guitar and ukulele to smaller children. I wanted these kids to learn to apply music to their lives. Learning music requires mindfulness which accesses a part of the brain that triggers stress relievers. I hoped to give them the opportunity to focus their attention on music or learning an instrument so they could transfer the skills to the classroom. Within a few months, parents shared that their kids began excelling in school and started talking about going to college.  
I continued serving as a music teacher even after we moved north to Santa Rosa, Calif. I taught music to children at a homeless shelter, using a former coat closet. I even taught at an emergency shelter for foster children, across the street from my neighborhood.  
Unfortunately, my service ended in 2017 when smoke inhalation from a wildfire damaged my vocal cords. 
So, I decided to teach music in a different way.  
I joined AARP Foundation Experience Corps at Sacramento Chinese Community Service Center as a volunteer tutor to help develop children's reading skills. During my initial tutor trainings with the program, we learned the echo reading method where tutors read a passage and then students repeat and read the same, imitating their tutors' words and inflection. The goal of the exercise is to learn to read fluently by hearing how we speak. I realized how echo reading was very similar to the Suzuki music method – a curriculum that favors learning an instrument by listening to the music first before learning to read the notes. So, I applied the Suzuki method to my echo reading exercise for my students. Because like music, it takes time and patience to read fluently. I repeatedly read the same page with my students as if I'm playing the same music notes with them. I make sure they pay attention to my intonation, pronunciation, and timings.  
Just like with music, I can hear my students' reading improve with practice, and they can hear it too.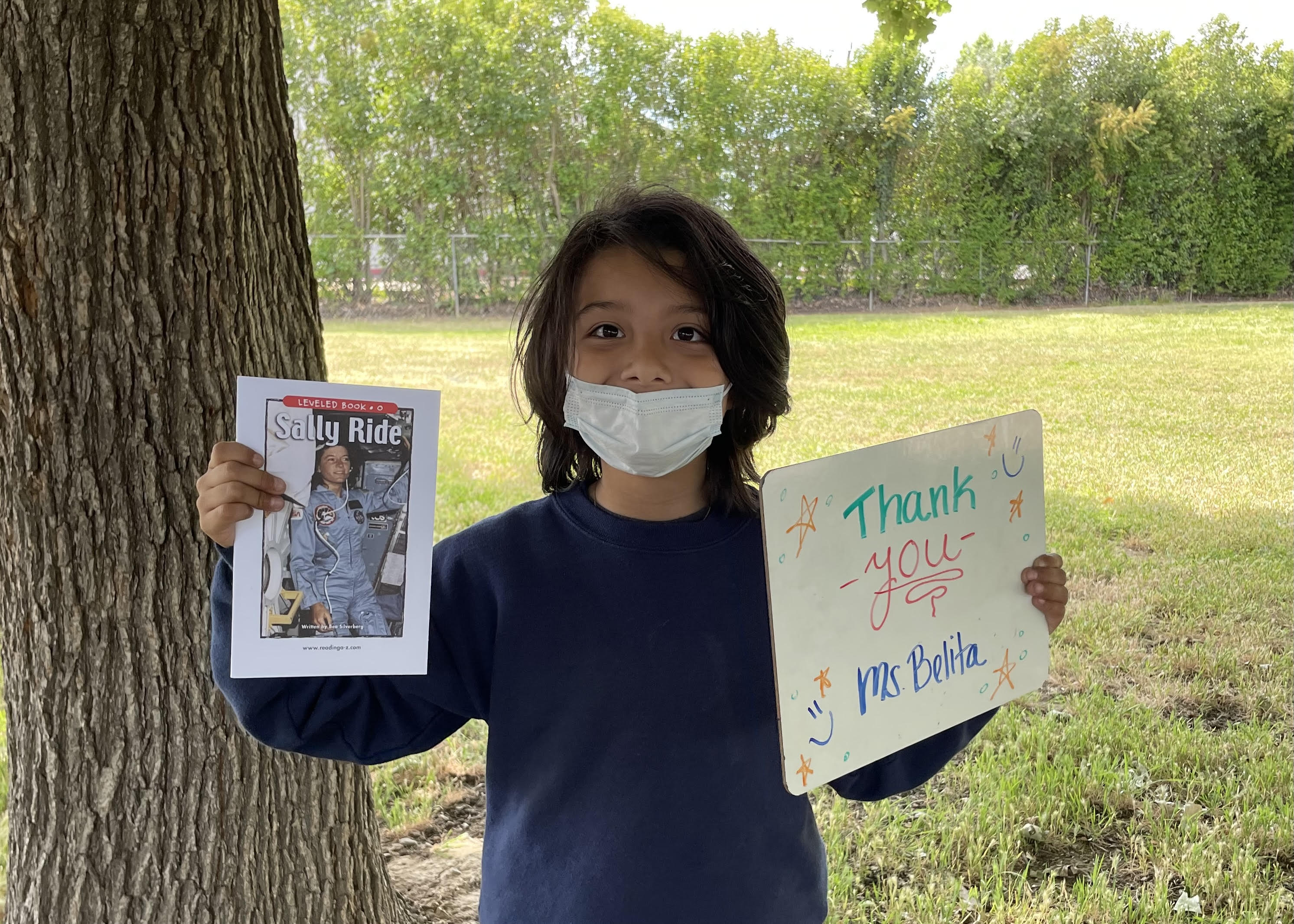 I'm grateful to witness these achievements with my students. My love for music and children continues to grow as I realize now that there is one outcome I did not anticipate from volunteering: my mental and physical health benefiting from helping children have a better life. 
About AARP Foundation Experience Corps 
Experience Corps is a community-based volunteer program that empowers people over 50 to serve as tutors to help students become better readers by the end of third grade. It is a proven "triple win," helping students succeed, older adults thrive, and communities grow stronger. 
The program ensures volunteer success through extensive training, peer networks, and ongoing evaluation. Experience Corps employs a structured, evidence-based model that improves the overall reading ability of students by building their fluency, accuracy, and comprehension skills. 
Experience Corps and other AARP Foundation programs are in partnership with AmeriCorps. AmeriCorps Seniors volunteers and AmeriCorps VISTA members serve with the programs to focus on outcomes, inspiring others to disrupt the cycle of poverty by making a lasting difference in the lives of America's most vulnerable children. 
Find out more about AmeriCorps Seniors programs across the nation. 
---
Belita Anatalio was born in Chicago, grew up next to Wrigley Field, and lived in San Jose most of her life before going to UC Berkeley. She returned to Chicago for Medical School at Loyola University. She did her pediatrics residency at UCSF Benioff Children's Hospital - Oakland in the heart of the gang violence-affected part of the city where many patients were survivors of crimes. Belita worked in a private pediatrics practice in San Jose before joining Santa Clara Kaiser as the first pediatrician who is also a former patient of a current Kaiser pediatrician. 
Belita has two adult sons and one chatty kitty. She enjoys hiking and kayaking in her new hometown in beautiful Placer County, Calif., when she's not playing the piano, sewing hospice gowns for UC Davis, or tutoring fluency.