Jul 12, 2022
As a young professional, for most of my career I was either an AmeriCorps member, a volunteer, or a leader of volunteers. My career in service began in 2017 when I accepted a role as an AmeriCorps volunteer coordinator for Sussex County Habitat for Humanity. After recruiting and leading volunteers in their mission to build affordable housing for a summer, I was hooked. I signed on for an additional year as an AmeriCorps member with a desire to "get things done," as we say. During this time, I quickly learned about volunteers' dedication to their communities, and the connection they developed from years, if not decades, of serving together. As an AmeriCorps member, I grew as an individual and discovered a love for national service and volunteerism. My experience prompted my educational journey and motivated me to earn a master's degree in Administration of Human Services at Wilmington University in Delaware. This degree program especially appealed to me because of the focus on nonprofit administration and the coursework related to volunteerism.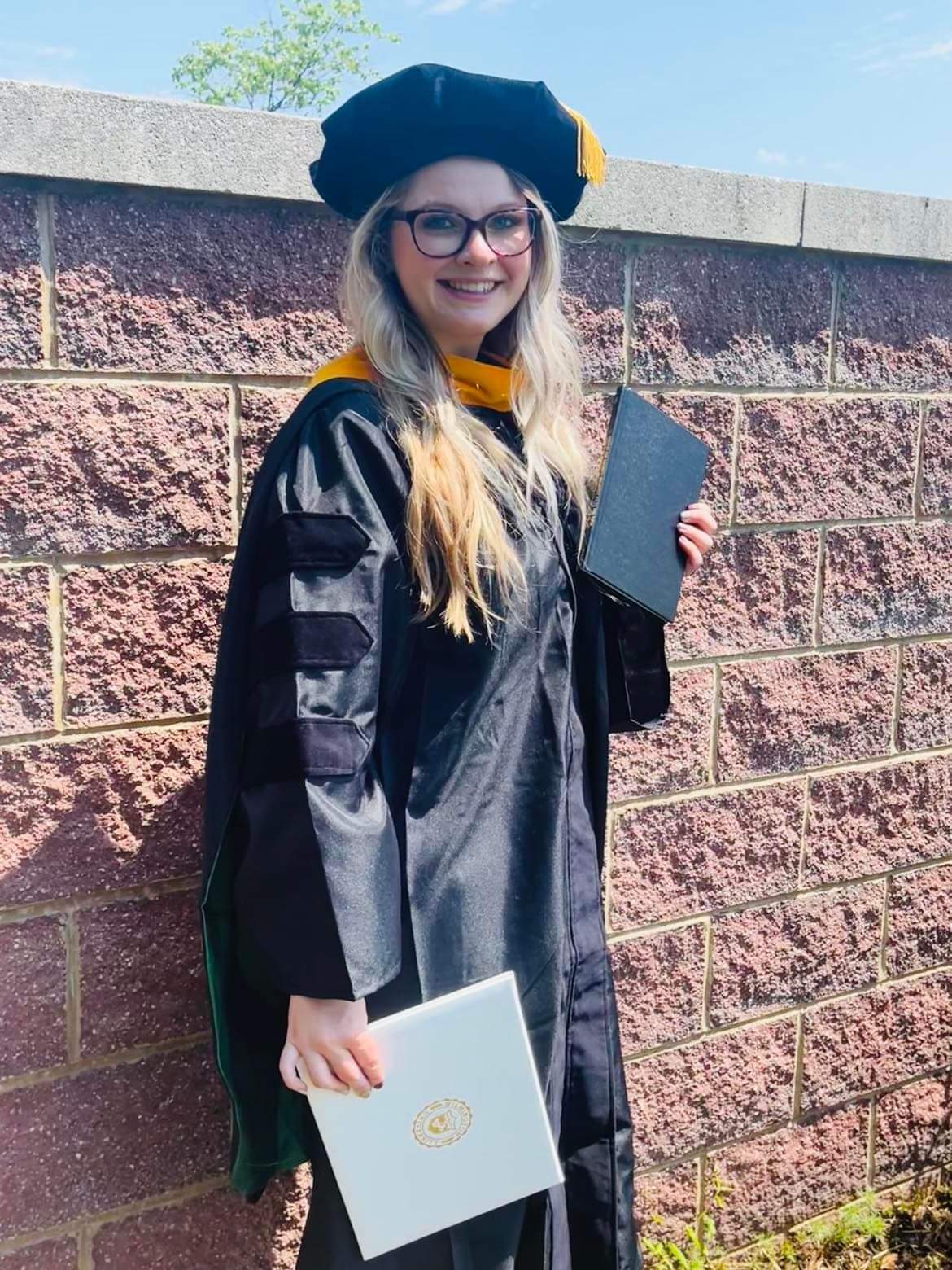 Five years later, I am not only a proud AmeriCorps alumna, but I was also a full-time volunteer services manager, AmeriCorps program manager, a certified volunteer administrator, an active member of the Delaware Association of Volunteer Administrators, director of music for church choirs, and an advocate to serve communities. Serving through AmeriCorps with the opportunity to inspire other volunteers was life changing. I began my doctorate in social sciences with a focus on preventing adverse health outcomes. Inspired by my time with AmeriCorps, my dissertation research focused on volunteers and the suspected connections between volunteering, well-being, and quality of life.  
After designing and completing a mixed-methods research study, further connections were found between service and the increased well-being of those who serve regularly. My research also collected data about the primary reasons individuals chose to serve in roles that fit into their values and interests. National service members who locate a position that appeals to their specific values and interest can experience more benefits to their social and physical health when compared to volunteering in the "wrong" role. For example, an AmeriCorps conservation corps crew leader can potentially gain a lot more physically, while an AmeriCorps volunteer coordinator gains a lot more socially. Volunteers who understand and follow their motivations reap greater rewards from their service. This data provides the grounds to tailor recruitment and marketing strategies to match the motivations of volunteers. It also will help promote service opportunities as methods of preventing adverse health outcomes.  
Serving in AmeriCorps helped me realize my career path and future. Now that I've completed my doctoral degree and presented my research to numerous organizations, I am focused on using what I learned to help research and better community health by helping train professional and volunteer audiences. Regardless of which specific path I find, I am committed to becoming a stronger advocate for service so that national service programs will continue to inspire members and flourish.  
Find out more about national service opportunities for students and young adults for this summer. 
---
Courtney Tull, CVA, DSocSci is an experienced leader in nonprofit and human service administration specializing in volunteer management, community engagement, and social science. Courtney earned the Delaware Service Impact Award from the Governor's Commission on Community and Volunteer Service in 2018 as a result of her AmeriCorps service. As a practitioner, Courtney has recruited thousands of volunteers and AmeriCorps members to aid Sussex County Habitat in its mission to build affordable housing and strengthen communities in Delaware.  
Since 2020, she has designed and presented her doctoral-level research about the relationship between volunteering and well-being to professional audiences locally and nationally, also being recognized as Wilmington University's College of Social and Behavioral Sciences Academic Award Recipient in 2022. Courtney recently relocated to Orlando, Florida where she enjoys getting to know her new community, sitting on her balcony to read and look for new healthy recipes, and caring for her cat and guinea pigs.