Feb 15, 2023
Canned foods have been an important part of American nutrition over the last century. Though the start of canned goods is dated back to Napoleon-era France, canned foods sustained Americans during the World Wars, Great Depression, and cold winters when fresh crops were scarce.
In honor of National Canned Food Month this February, we learn why it continues to be a grocery staple for many.  
Food for everyone – families, college students, older adults, and military service members 
Canned foods are easy to prepare and store, can be consumed by nearly everyone, and provide affordable nutrition. Busy parents can feed their children easily by heating canned vegetables. College students who miss home cooking can prepare a meal, even in their dorms. Older adults who live independently can cook smaller portions. Military service members on duty can have a healthy meal wherever they're stationed.  
Canned foods can be stocked for any emergency, such as cold winters when crops are scarce or during disaster seasons like hurricanes when access to a grocery store might be limited. Canned foods are also crucial to food security efforts in national service. They help us support healthy futures for Americans and take us one step closer to ending hunger.  
Filling meal kits for full stomachs  
Canned goods are a must for food banks, non-profits, faith-based, and community organizations.  They make a difference in communities, whether it's for the homeless, struggling families, or children in need. 
Members and volunteers in AmeriCorps NCCC, VISTA, and AmeriCorps Seniors programs join these organizations in their efforts to address food security. They serve at locations to assemble meal kits or help recruit more volunteers or organize food drop-offs for people to donate. 
In Ohio, the Greater Cleveland Food Bank, an organization that fights to end hunger in the city, has seen a surge in communities since the COVID-19 pandemic. AmeriCorps NCCC teams stepped in to help the food bank, supporting where the need was greatest. Their service included more than prepping meals – they supported the projects that addressed the communities' unique needs, like distribution and donated food repacking projects.
AmeriCorps VISTA has more than 7,000 members who serve to alleviate poverty, supporting organizations to make sustainable change in areas like food security. Every day, our members in the VISTA program positively impact those they serve, like with Community Food Bank of Eastern Oklahoma, a program that addresses food security in the state. AmeriCorps members serve full-time or during the summer to help expand the organization's program capacity, assist with assembling meals, congregate meal sites, and coordinate deliveries.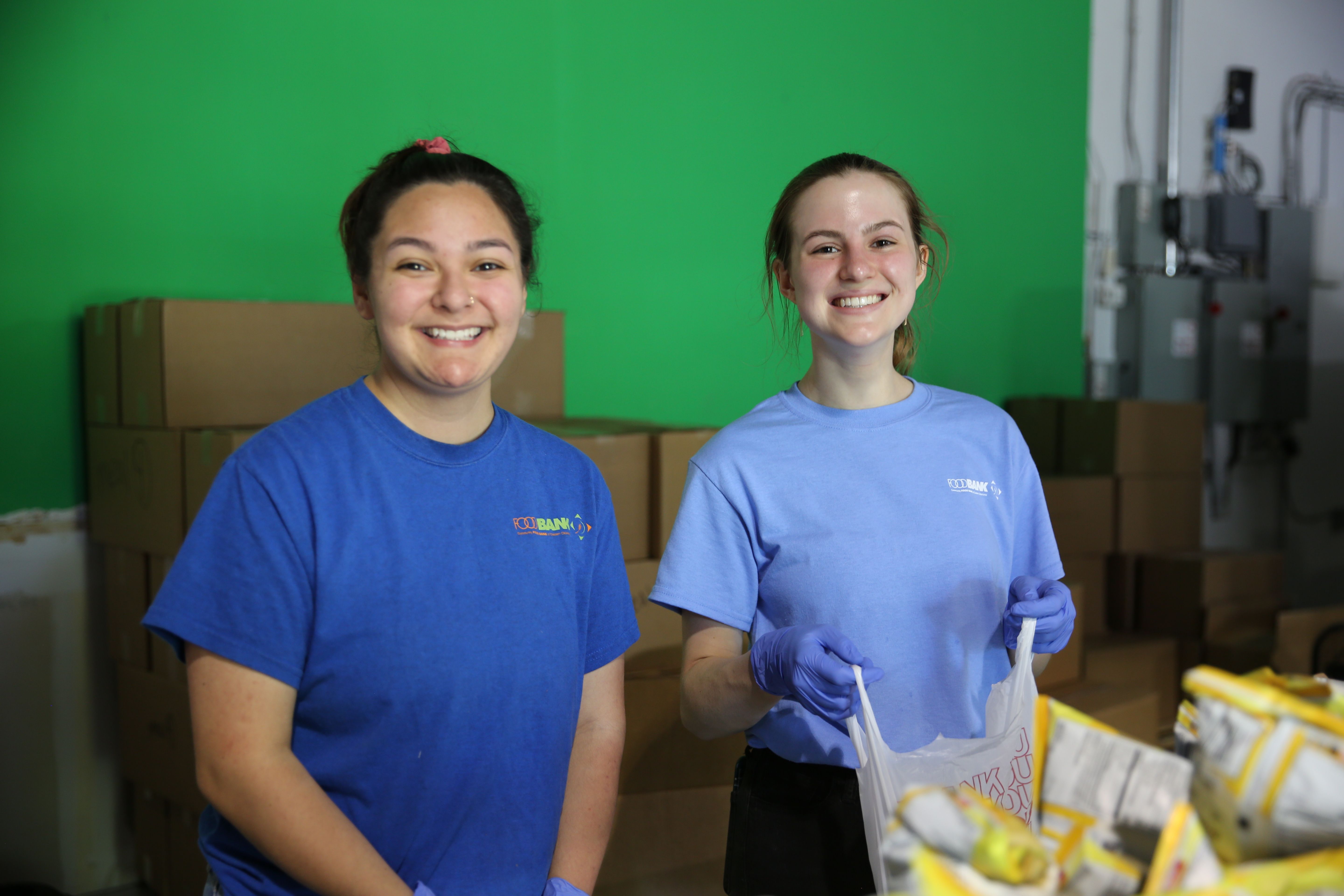 Canned foods are also an important ingredient during National Days of Service. On Martin Luther King, Jr. Day of Service 2023, AmeriCorps Seniors volunteers served at Miriam's Kitchen, a DC-based nonprofit organization, with US Secretary of Energy Jennifer M. Granholm. Together, they packed more than 150 community members in need.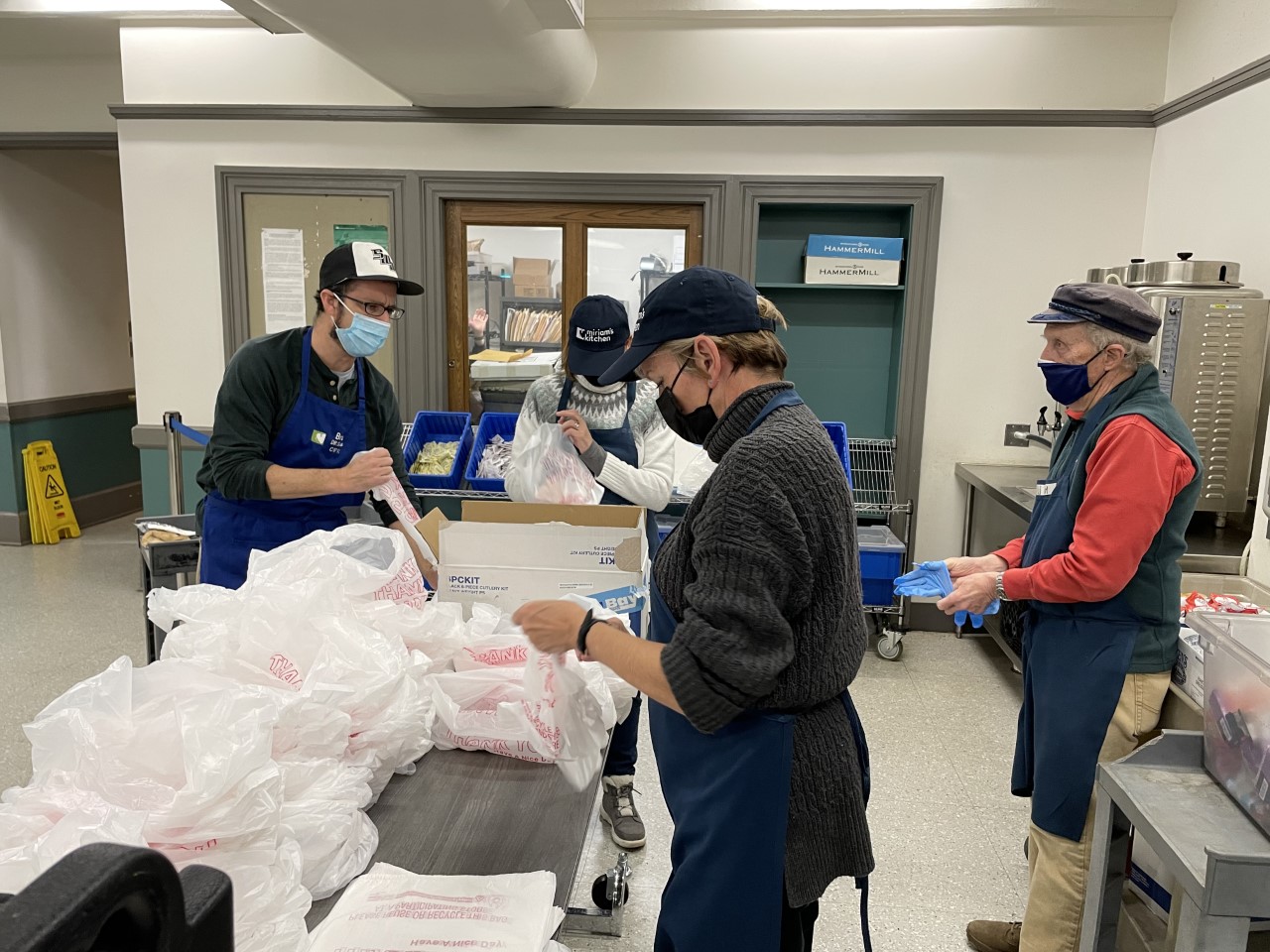 Fight hunger with us 
Though National Canned Food month will end soon, it will still be important throughout the year. AmeriCorps members, volunteers, and grantees will continue to add this ingredient during their service to help fight to end hunger across the nation while providing people power in needed programs, offering food security resources to areas most in need, and building food security systems that are sustainable. 
Learn more about becoming a member of AmeriCorps programs to join our journey to healthy futures for all Americans.