Mar 24, 2023
AmeriCorps expanded learning partnerships fellow Terra Wallin shares about the importance of AmeriCorps members and volunteers serving in schools.
---
Evidence reinforces that positive connections between AmeriCorps members and AmeriCorps Seniors volunteers and P-12 students can provide academic, social, and emotional benefits. This National Reading Month, I had the opportunity to see how our members and AmeriCorps Seniors volunteers serving with schools in Texas help ensure students succeed in and out of the classroom.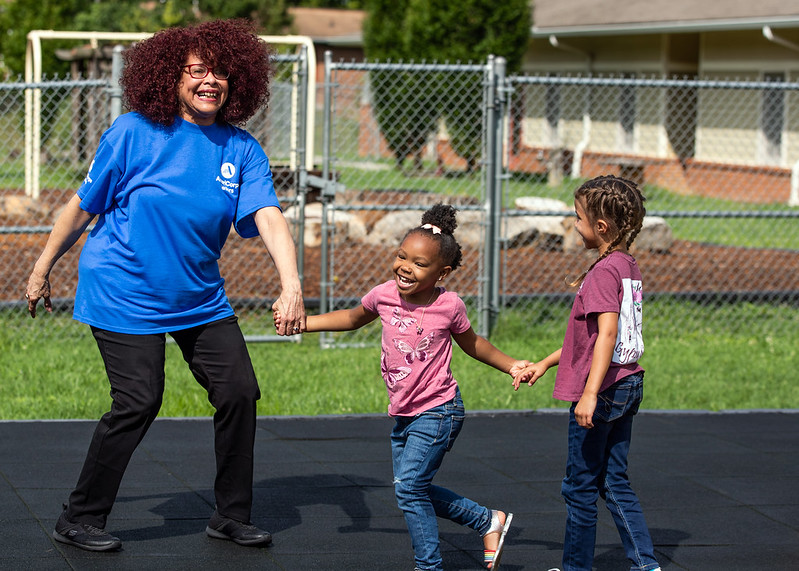 Amid deeply concerning data capturing the negative impacts of the COVID-19 pandemic, social isolation, and social media on the mental health of young people – particularly girls and LGBTQI+ students – I've seen firsthand how AmeriCorps programs put caring, capable people in schools to support students' social, emotional, and academic development. These programs recruit and support more than 36,000 AmeriCorps members and AmeriCorps Seniors volunteers across the country to build impactful relationships with students in more than 9,500 schools.  
While each program uses evidence to implement and expand support to meet their community's unique needs, they share a common component – helping ensure each student has  a meaningful, caring relationship with one adult. 
Budding friendships  
In San Antonio, AmeriCorps members serving with City Year support 9th graders in math and English classrooms. Working in close partnership with teachers, these members monitor student behavior, reinforce classroom instructions and norms, model academic behavior, and provide one-on-one support students need. But AmeriCorps members' service extends beyond direct classroom support. Many high school students are often willing to open up to AmeriCorps members, sharing their concerns and barriers that prevent them from reaching their highest potential. AmeriCorps members, in turn, work with school leaders to address schoolwide and individual challenges. This connection between those serving and those being served leads to increased student attendance and more time for learning.
Graduate students pursuing degrees in social work serve with Communities in Schools to provide one-on-one and small group social emotional support to students that need it most. Through partnerships with their colleges and universities in and around San Antonio, Communities in Schools provides AmeriCorps members supervision from experts, a living stipend, and educational benefits, while providing high school students meaningful opportunities to build robust peer-to-peer and student-adult relationships in a safe and welcoming environment.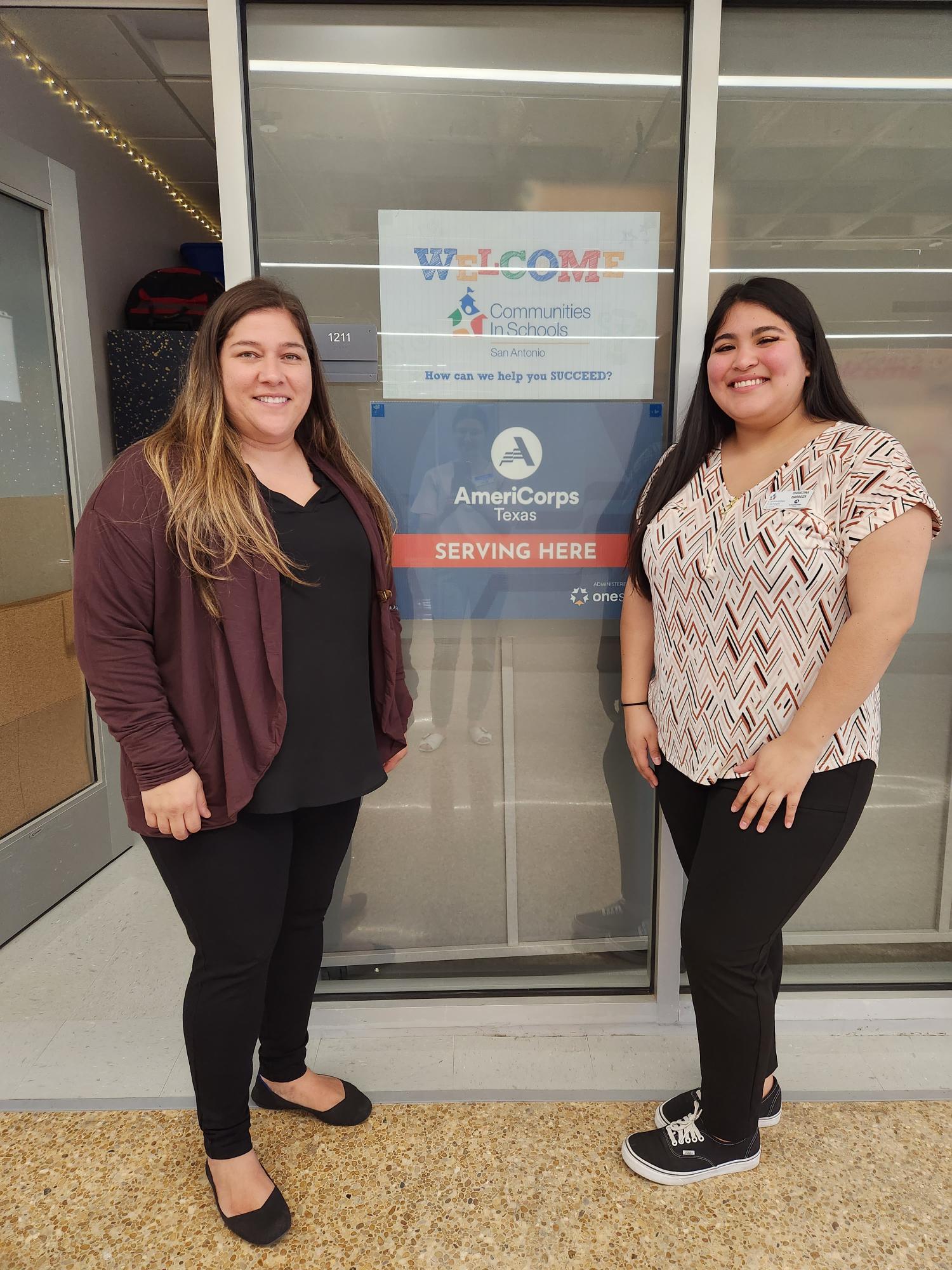 AmeriCorps members like Dasjah Martinez support student success in higher education. Dasjah serves as a high school college advisor with the College Advising Corps based at the University of Texas in Austin. She helps more than 700 seniors at Del Valle High School identify post-secondary pathways, connect with local programs, submit college applications, and access scholarships and financial aid. She collaborates with school staff, nonprofit organizations, and a team of student leaders to ensure that all students have the resources they need and an opportunity to access a pathway that meets their aspirations. In her words, "All children deserve someone to believe in them." And Desjah is modeling that belief in her work every day.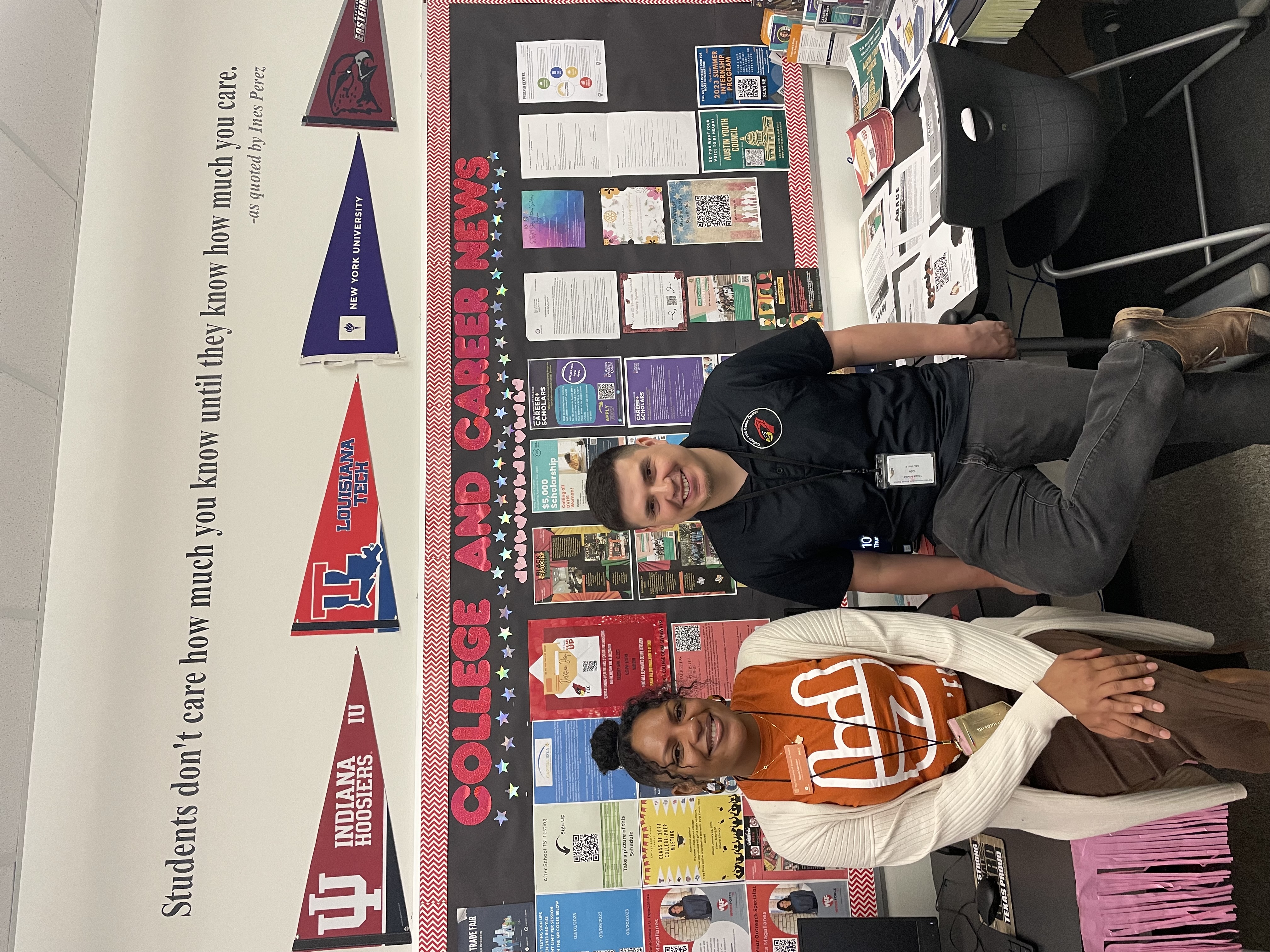 Connecting generations 
In Manor's Manor Independent School District, AmeriCorps Seniors volunteers serving in the Foster Grandparent Program provide preschool students the opportunity to connect with older adults while they receive instruction in music, art, and STEM. These grandparents are beloved by educators for the consistent support they bring to the classroom. They're even more loved by students who are eager to hug, interact, and receive help from their "grandmas" and "grandpas."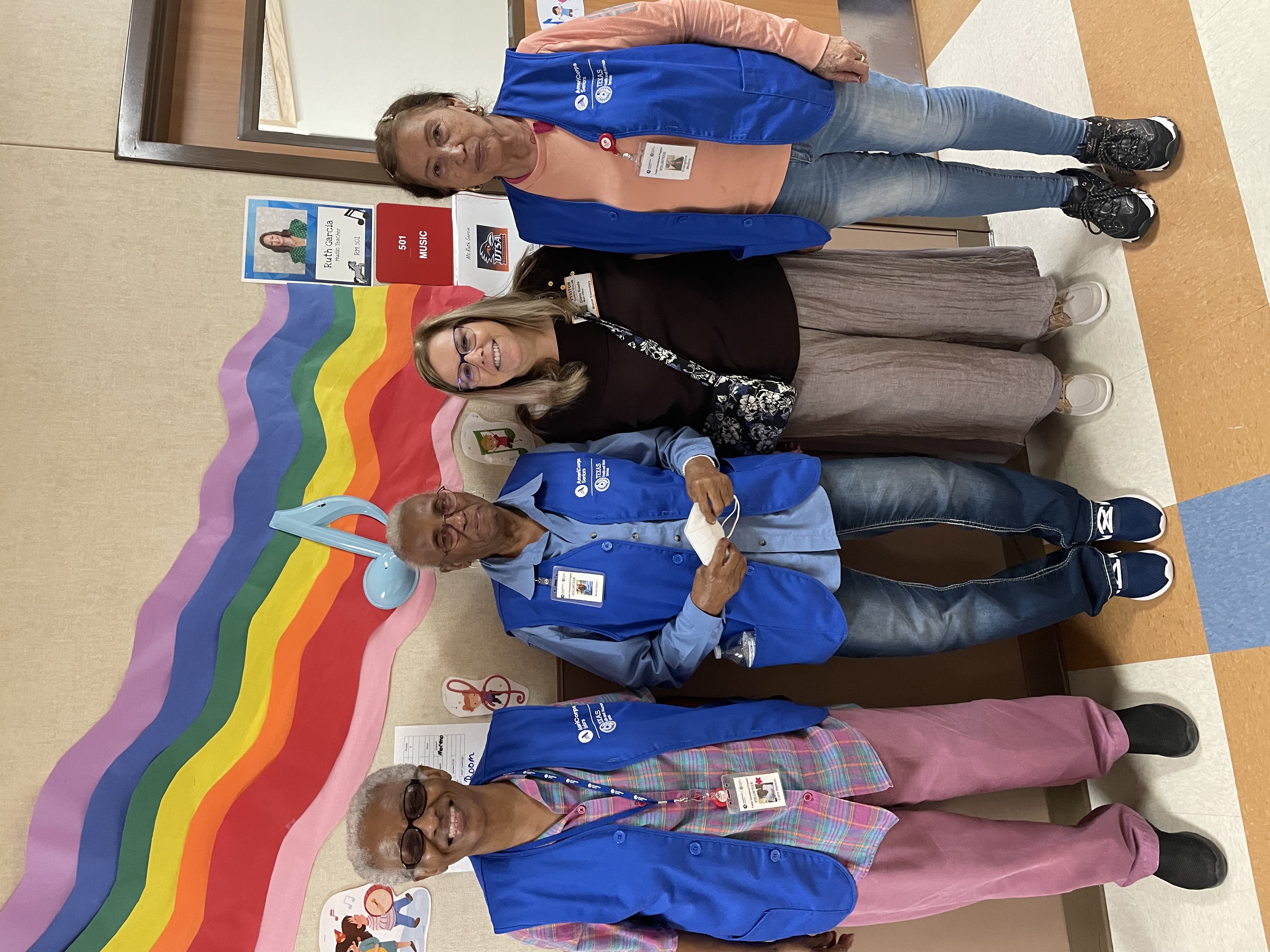 The President's call to help get students back on track 
AmeriCorps has always been focused on providing the people power to support and meet communities' needs.  We are proud to be a founding partner of the National Partnership for Student Success, a public-private partnership answering President Biden's call for 250,000 additional caring, supported adults into schools by 2025. This innovative partnership is helping more schools build similar models of support for their students.   
For more information on how you can leverage national service within your schools, check out this toolkit. You can also visit the National Partnership for Student Success for information about how to ensure additional caring adults are available in and out of schools to help educators and families address critical educational and mental health challenges exacerbated by the COVID-19 pandemic.
---
Terra Wallin is an AmeriCorps alumna who served with Teach For America and is currently the expanded learning partnerships fellow at AmeriCorps. In this role, she manages AmeriCorps' engagement in the National Partnership for Student Success and supports grantees and partners in implementing activities to support P-12 students.