May 08, 2023
Older Americans who serve as AmeriCorps members and AmeriCorps Seniors volunteers go beyond supporting their community. They tap into their life experiences to help address critical needs in their communities. During Older Americans Month, we join the nation to recognize and thank older adults for their invaluable contributions from coast to coast. 
More than 4,000 AmeriCorps members and AmeriCorps Seniors volunteers at 500 service sites are giving back across Arizona. Older Arizonians, ages 55 and older, who serve with AmeriCorps programs come from all walks of life—finding themselves united in turning their compassion into action. At Northern Arizona University Center for Service and Volunteerism and Arizona State University Lodestar Center for Philanthropy and Nonprofit Innovation, AmeriCorps Seniors volunteers step in to help fellow older adults continue to live independently while others use their talents to help children thrive in and out of classrooms.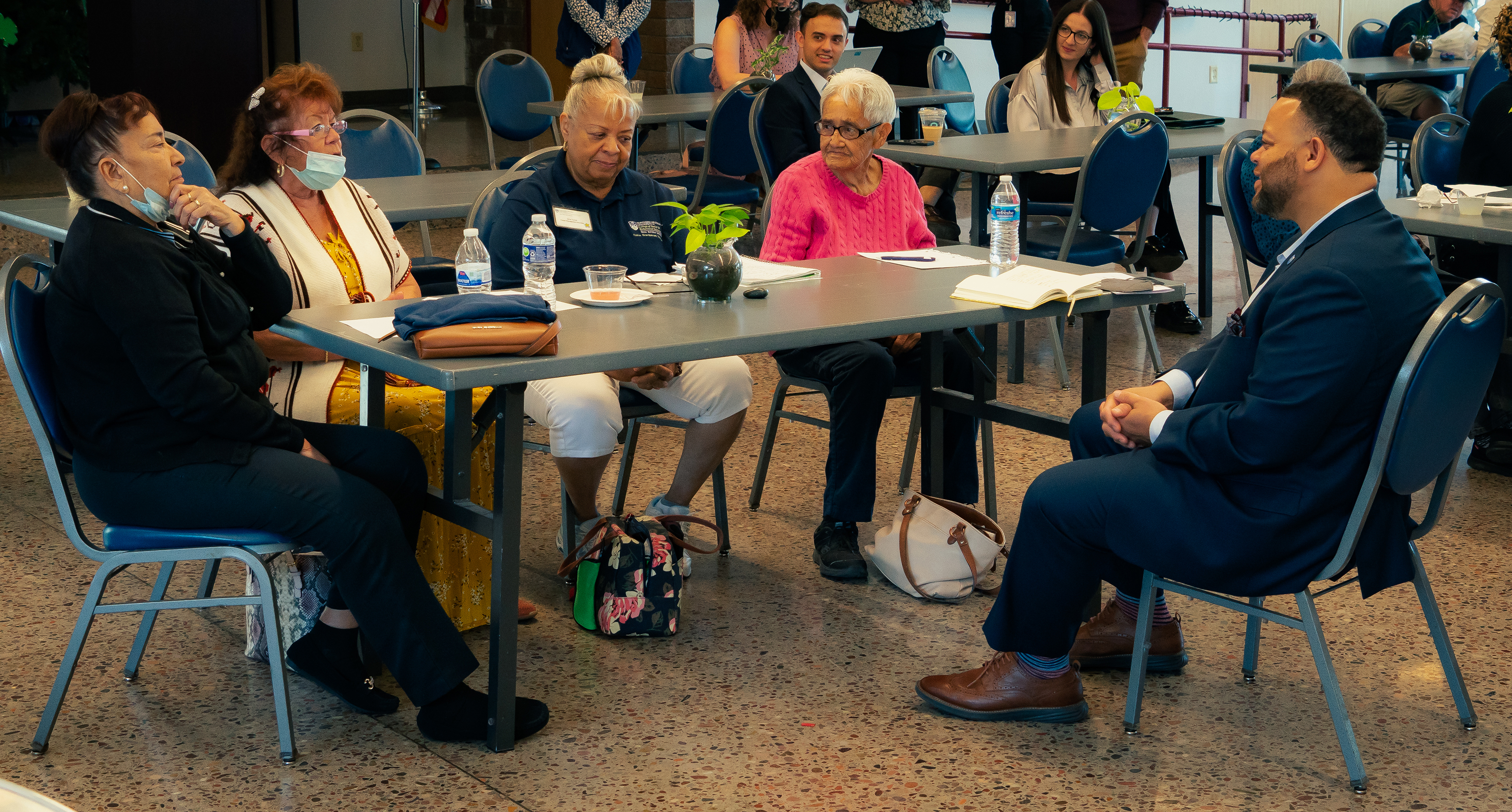 A support system for fellow older adults 
Through the Senior Companion Program, Rosemary befriends and assists older adults. For more than 15 years, she has helped her companions with everyday tasks. She lends her language skills to help translate for Spanish speakers and provides friendship to others. Her kind and friendly nature is a beacon of light for those facing loneliness, especially for an older woman who recently lost her husband. Under Rosemary's guidance, this woman was able to reengage with her community and form new connections. Rosemary's contributions to her community are truly commendable.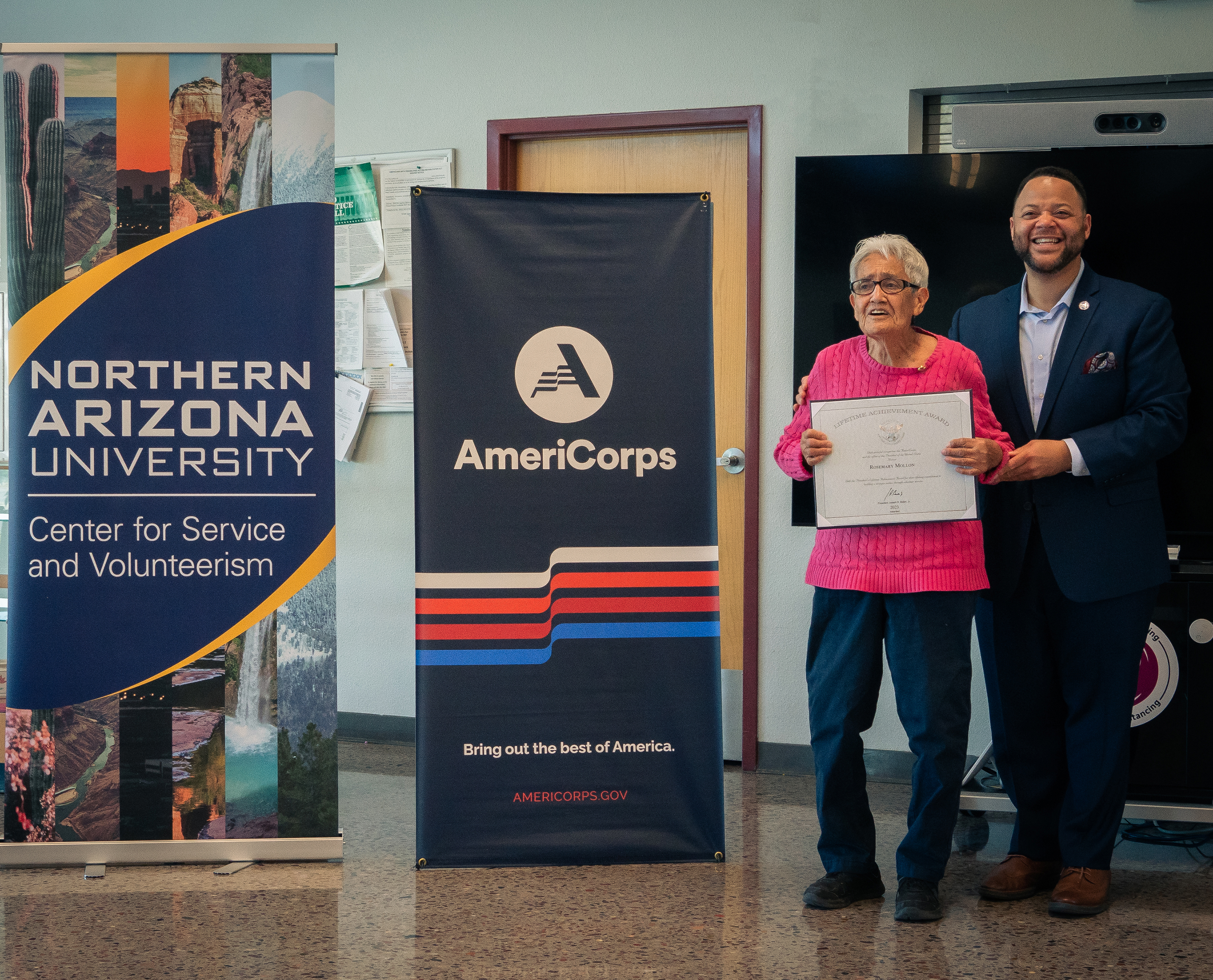 In ASU's Experience Matters AmeriCorps Seniors RSVP program, older adults provide transportation to medical appointments, grocery shopping, errands, and more. These AmeriCorps Seniors volunteers support older adults to meet their needs and help advance their dignity and quality of life—a great way to give back.  
Fostering the next generation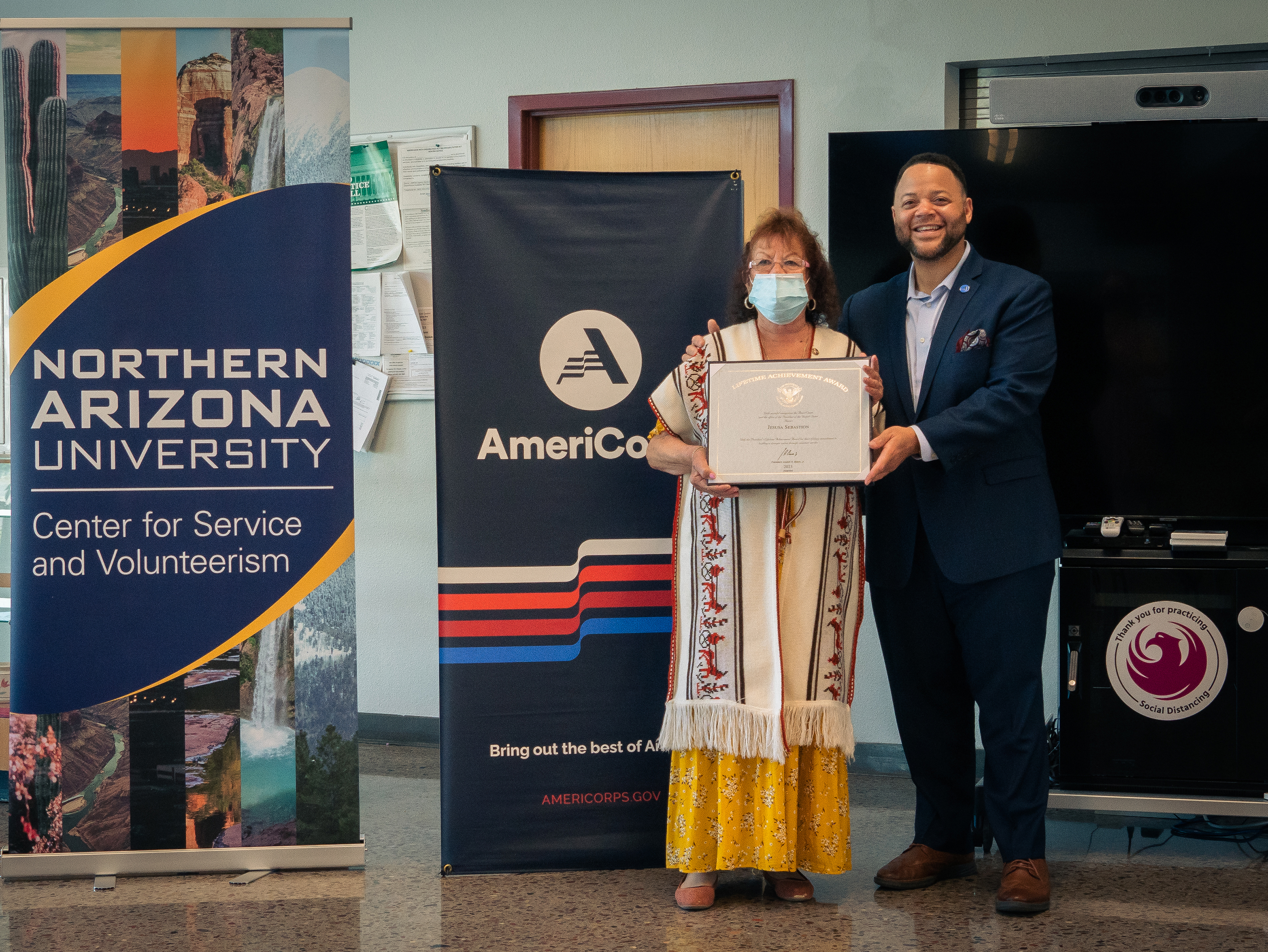 Jesusa, an Arizona native, spent her childhood helping her parents pick cotton from fields. Although she couldn't attend high school or college, she dreamed of becoming a teacher. But this doesn't stop a woman with passion. Despite the hardships she faced, Jesusa has served more than 18,000 hours in the Foster Grandparent Program, helping children thrive in classrooms. She tutors and mentors fourth graders through the Northern Arizona University Center for Service and Volunteerism, and her enthusiasm for teaching is evident in her work.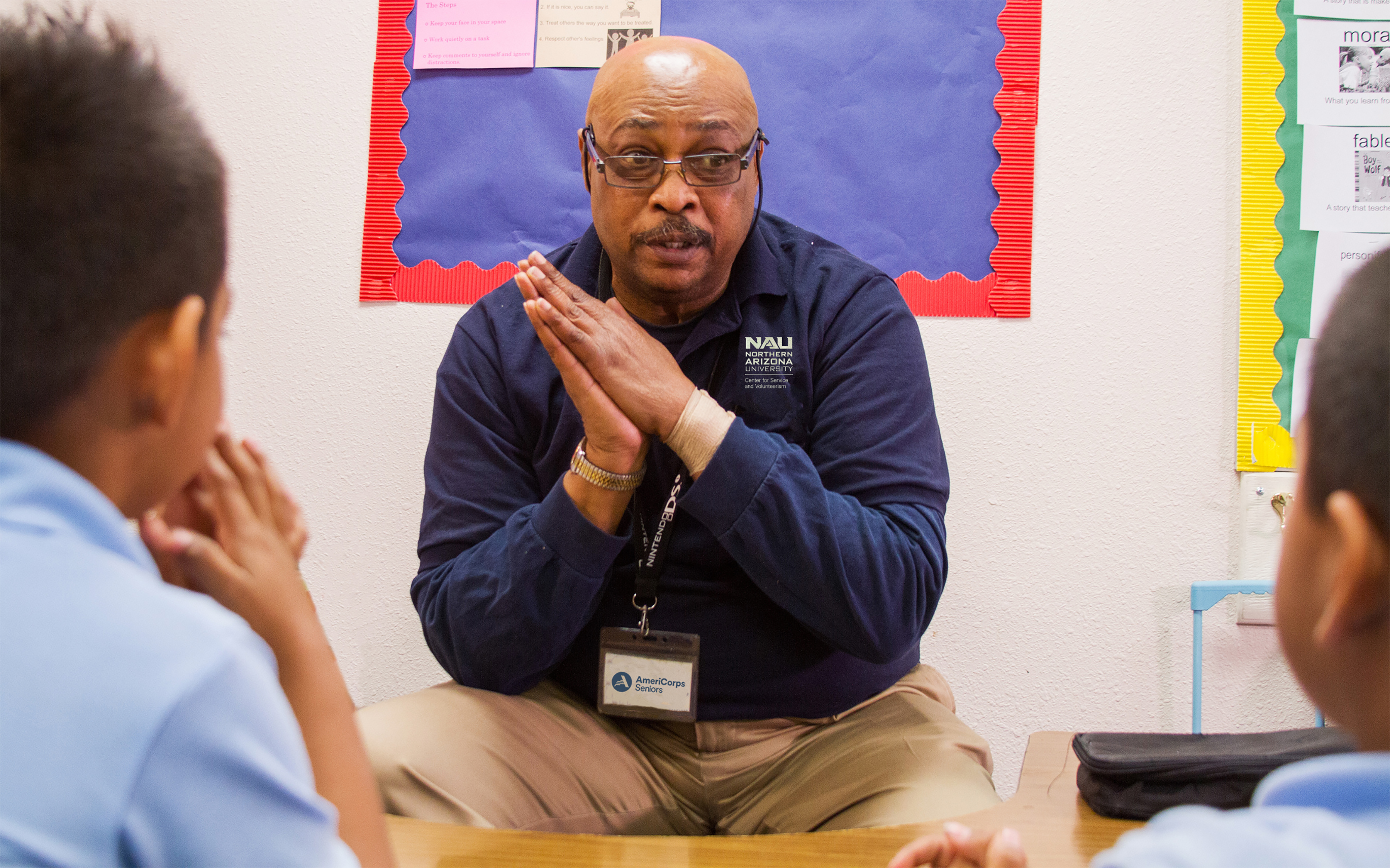 Fred, a retired police officer, has dedicated over 15 years of his life to the Foster Grandparent program. Throughout his career as a police officer, Fred recognized the crucial role of mentorship, particularly for children facing unique challenges. He knew that just one person could have a lasting, positive impact—so he raised his hand to help. Today, "Grandpa Fred," as he's affectionately known, works with first and second graders, providing guidance and support to help them learn and build their confidence.  
Make a difference. Choose AmeriCorps.
Rosemary, Jesusa, and Fred are setting an example for Arizonians, but there's much more to be done across the nation and in your local community.
Are you ready to embark on a fulfilling journey with AmeriCorps Seniors? With your time and dedication, you can ignite a spark of hope and inspiration in the hearts of the next generation. Whether it's empowering a struggling child to read, lending a helping hand to an elderly neighbor, or providing support to families in the wake of a natural disaster, the possibilities for making a positive impact in your community are endless. You possess the skills and passion needed to make a world of difference. So why not choose the path of community service and join AmeriCorps Seniors?
Find out more about AmeriCorps and AmeriCorps Seniors programs for older adults and celebrate Older Americans Month with themed social media posts found in the marketing toolkit.