Training Corner

Grantee Essentials Training and Technical Assistance (TTA)
Each month, we dive into specific technical assistance topics to help you build your skills while managing your AmeriCorps Seniors grant.
Register for the 2023 Grantee Essentials TTA Calls
Missed our last Grantee Essentials TTA call? Check out the Grantee Essentials TTA and Tuesday Talks learning path in Litmos. This learning path includes webinar recordings, presentations, and other materials.
Litmos Courses
AmeriCorps Seniors Project Road Map New!
The AmeriCorps Seniors Project Road Map is a tool to support organizations that are serving as sponsors of AmeriCorps Seniors Foster Grandparent Program, Senior Company Program, RSVP grants, and Senior Demonstration Program grants as they launch their projects. It provides a framework to talk through major milestones in project development and collects and organizes some critical resources for both new and existing projects. This tool is designed to be used in conjunction with support from your Portfolio Manager.
Manage Your Grant
Resources you need to effectively manage your grant, including eGrants instructions, terms and conditions, individual match waiver, pre-award requirements, financial reporting requirements, and training and technical assistance.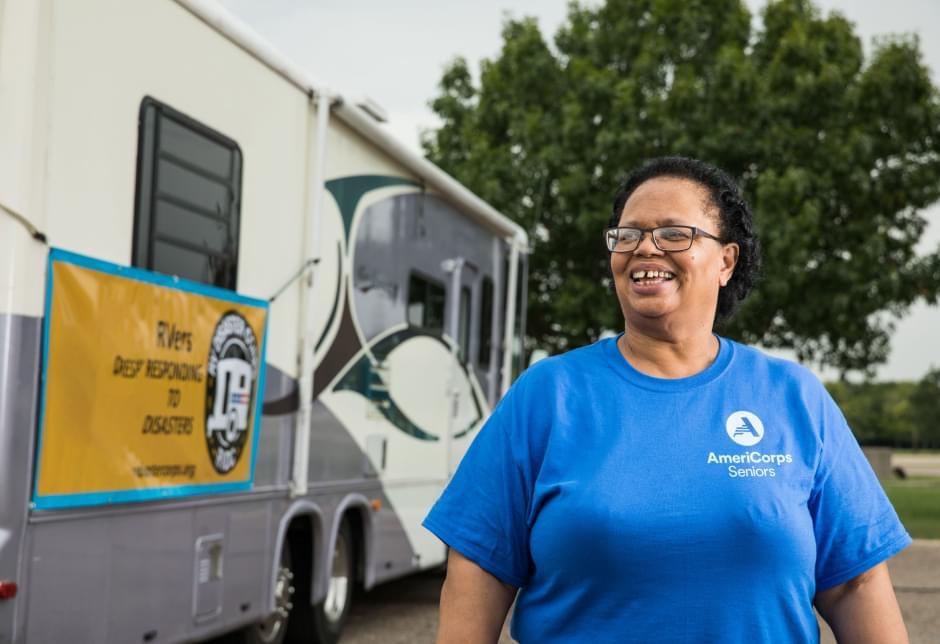 Order AmeriCorps Gear
Proudly represent AmeriCorps by ordering gear for your members and staff.
Access Communication Resources
Get marketing materials, fact sheets, serving here signs, and brand resources.
Apply for Funding
Ready to reapply for AmeriCorps resources? Explore opportunities for funding and people power.
Grantee FAQs
Still have questions about the resources available to you as an AmeriCorps grantee? Read our most frequently asked questions.