Mar 15, 2023
Each year, more than 7,000 AmeriCorps members serving in the VISTA program go into communities with one goal: to help alleviate poverty. Through partnerships with organizations and members of the community, they build up our nation by fundraising, grant writing, researching, volunteer recruitment, and other traditional office activities.
But did you know that these members also use their talents and passion for sports, music, medicine, poetry, and more to make a difference?
Check out how members put their passion to work to make an impact across the country with the VISTA program.
Sports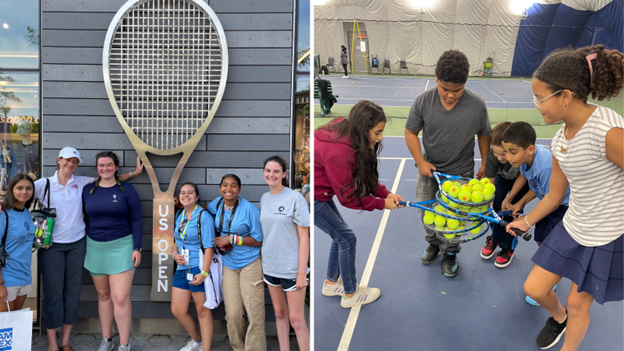 Have a passion for sports? Through service, members like Alison have combined their love for sports with their desire to make a difference. 
For Alison, tennis has been an important part of her life since she was young. After playing at the collegiate level and completing her master's degree, she wanted to share her passion for tennis with future generations.  
Today, she serves with the International Tennis Hall of Fame's Team Fame, recruiting volunteers and students, mentoring both on the court and in the classroom, and chaperons students during trips, including the U.S. Open.  
Check out opportunities to serve with similar organizations: 
WellbeingNSport 
Backroads of Appalachia  
Music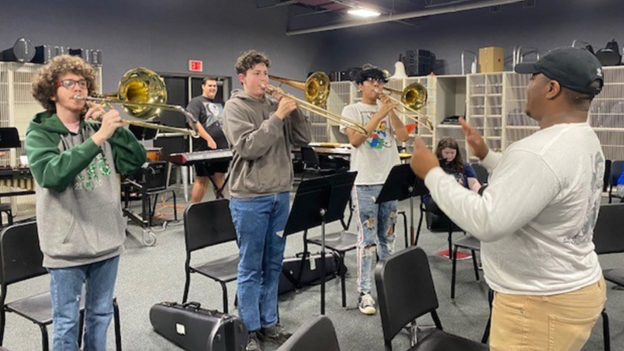 If you have a passion for music, the VISTA program is great way for you to combine your passion and serve your community. DeNario recently spent his summer teaching leadership skills through music education to students in his hometown with the Muskogee Community Band Pride program. 
The program works to prevent summer learning loss by providing low-income students with additional music learning opportunities to help them succeed through high school and beyond. 
Check out opportunities to serve with similar organizations: 
Poetry
As a poet, John uses his art to make a difference through service. Serving alongside Poetry for Personal Power, he supports the organization in its mission to use art to show that emotional distress is temporary and transformative. 
In his role, John writes and creates pieces that he can use to engage with prospective volunteers and sponsored artists, including in the poem featured in the video above. Gaining access to stories of artists and sharing how they deal with mental health issues allows the organization to connect with more people.  
Check out opportunities to serve with similar organizations: 
Empowering Refugee Communities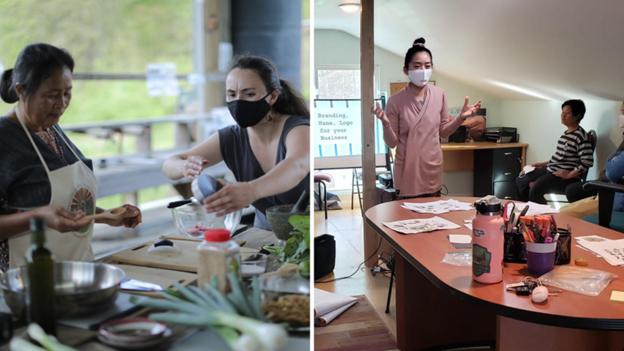 Have a heart for supporting resettled refugees? Meet Hagan and Kree. Through service in the VISTA program, they support Transplanting Traditions Community Farm in its mission to uplift food sovereignty in North Carolina's refugee community through access to land, education, leadership, and entrepreneurship opportunities for refugee farmers. 
Hagan develops innovative fundraising strategies, like a cooking class on preparing traditional food grown by farmers. Kree develops an educational curriculum for refugee farmers to help them learn business skills to improve their existing farm businesses. 
Check out opportunities to serve with similar organizations: 
Bethany Christian Services:  
Environmental Stewardship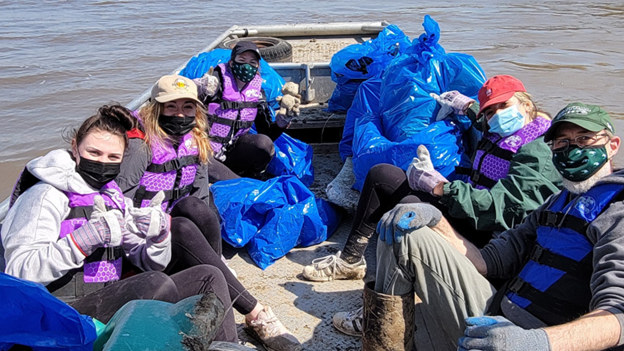 Since 1989, Stream Team United has formed over 6,000 groups to help take care of Missouri's streams, rivers, and lakes. Members serving in the VISTA program have helped the organization to expand water education programs to benefit low-income youth and their communities by managing volunteers, identifying donors and developing after-school programs.  
Check out opportunities to serve with similar organizations: 
Healthy Futures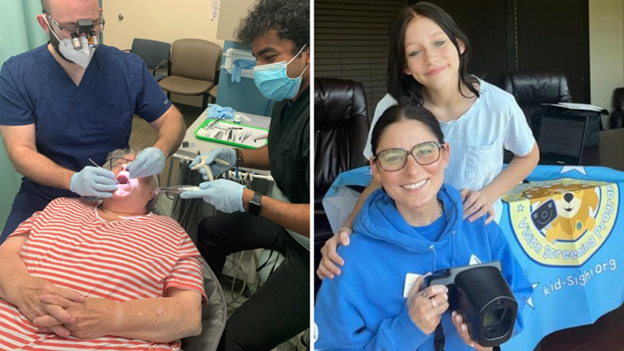 Meet Patrick and Paloma, members who use their passion for health and medicine to make a difference.
Patrick, recently completed his service in the Summer Associate program with More Smiles Wisconsin, where he spent the summer helping patients in the clinic through dental assisting and volunteer recruitment. Patrick's passion for dentistry and his ability to make patients feel at ease made him a perfect fit  
Paloma serves with KidSight where she helps to ensure that children across Missouri have healthy vision. Through her service, she helps the organization in its mission to provide free vision screenings for children to identify causes of vision loss for early treatment.  
Check out opportunities to serve with similar organizations: 
Whether you're a musician, athlete, an aspiring ecologist, or dentist you can channel your passion through service to tackle poverty in your community. Meanwhile gaining professional development skills, earning a living allowance, and an education award for college expenses. Find out more about opportunities in the AmeriCorps VISTA program.