Jun 16, 2023
AmeriCorps Chief Diversity and Inclusion Officer Nathaniel Benjamin shares his thoughts on national service ahead of the Juneteenth and Father's Day weekend.  
---
As a Black American, I have celebrated Juneteenth most of my life. Despite President Lincoln's Emancipation Proclamation, an executive order signed on January 1, 1863, slavery continued to exist in certain parts of the United States for more than two years. Not until June 19, 1865 in Galveston, Texas, with Major General Gordon Granger's order to proclaim freedom for slaves in Texas, was slavery abolished. This day has been affectionally coined as "Juneteenth", and for many individuals of African American culture, the celebration marks the true anniversary of Lincoln's intent.   
Although Juneteenth's cultural relevance is well established in the African American community, until President Biden signed the Juneteenth National Independence Day Act into law in 2021, the public did not widely acknowledge this historic day.     
As a Black father raising children in a vastly different world than what I experienced, I value sharing with my son and daughter the accomplishments of African Americans in history and their impact on the modern world. Through legislation, innovation, science, and more – many of our culture's forepersons did not have equitable starting points as their counterparts but excelled despite their lack of access to many resources. One of the most valuable lessons in Black history that I impart to my children is that service and volunteerism is the heartbeat to success.   
From a young age, my children experienced the power of service as they watched us volunteer to feed those struggling with homelessness at local DC shelters. They also witnessed my work in the Dominican Republic, organizing medical clinics and shoe donation stations. It wasn't until months later when my kids handed me all of their shoes and said they wanted to donate them to children abroad that I realized they carried the spirit of service by virtue of example. They now seek out opportunities locally to support those in need. Their giving spirit gives me hope for the future and the world they will shape.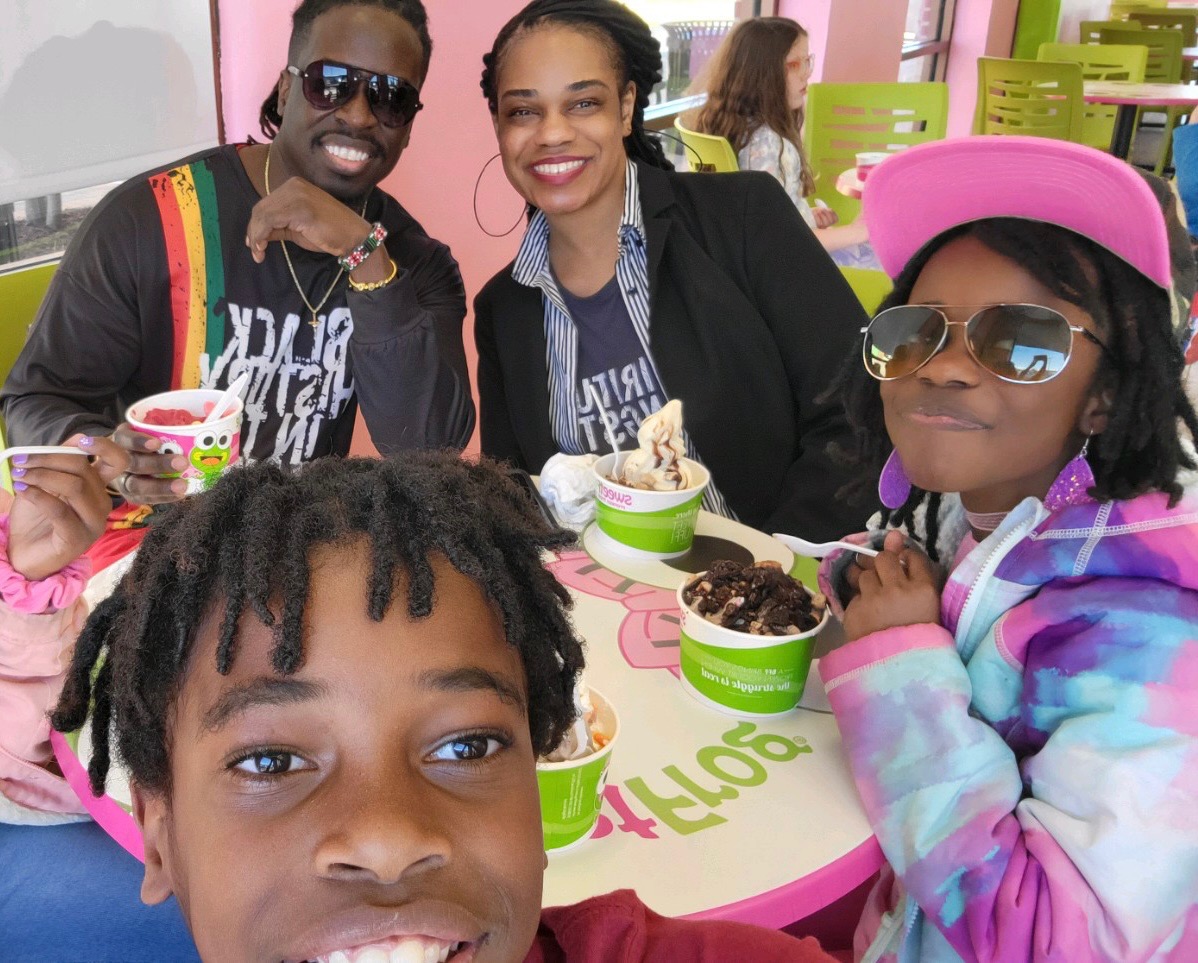 Being the first executive leader for diversity at AmeriCorps, I have the pleasure of seeing some of AmeriCorps' remarkable work with Black communities. Currently, AmeriCorps partners with the White House's Initiative for Historically Black Colleges and Universities to provide service opportunities through AmeriCorps VISTA sponsored projects. We also raise awareness of our current funding opportunities and build partnerships through our Schools of National Service program. During my short tenure, AmeriCorps and our national service network, has consistently stepped up to improve access to service opportunities, expand community resources to support more underserved people, and promoted inclusiveness through service. I am proud to be part of the AmeriCorps community and eager to lend my experience to lift up more Black voices and experiences.    
Significant progress has been made since Major Gen. Granger's order, but Black communities still face many challenges. Like my predecessors, I remain optimistic about the future despite these challenges. Through national service, we can effect lasting change and strengthen communities across the country. As we celebrate Juneteenth, I encourage everyone to step up and choose their own way to give back. Whether that's volunteering with your local church in a community clean up or uniting with your neighbors to feed the homeless, it's on all of us to lift each other up and invest in our shared future.  
Learn more about how Black Americans choose to make a difference with AmeriCorps, and head to AmeriCorps.gov/Serve to find out how you can help your community.