Nov 09, 2023
In 2004, I was deployed to the Middle East and then forward deployed to Bagram Air Base, Afghanistan, in the early years of Operation Enduring Freedom. As I was waiting for my return flight in the plywood-framed passenger terminal, a beautiful mural stopped me in my tracks. A gray backdrop with shades of white that looked like clouds and smoke, with three prominent silhouettes of soldiers in head-to-toe battle gear facing the horizon. At the top were the words, "This is a tribute to all who have fallen during Operation Enduring Freedom. Live a life worthy of their sacrifice." It was a solemn reminder of the danger we faced and a forecast of the unknowns ahead. 
Those words were a challenge to up my game as a human, a leader, and a citizen. The words were a reminder that I had one shot to be the best Air Force officer I could be, to lead my airmen and take care of their families to the best of my ability, and to give back to my local community through service, wherever the Air Force sent me.
The Beginnings of My Service Journey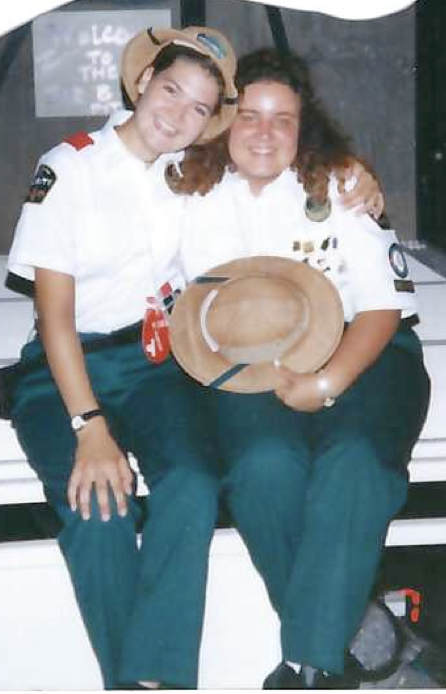 Nearly a decade before I was "boots on the ground" in Afghanistan, I wore a different uniform. I was a recent high school graduate, donning the AmeriCorps "A" on my sleeve, the black utility uniform, and the issued steel-toed boots in Denver, Colo. It was difficult for a recent grad to figure out how to pay for college. But I knew AmeriCorps would give me the power to shape my future, to make a difference, and an opportunity to attend college.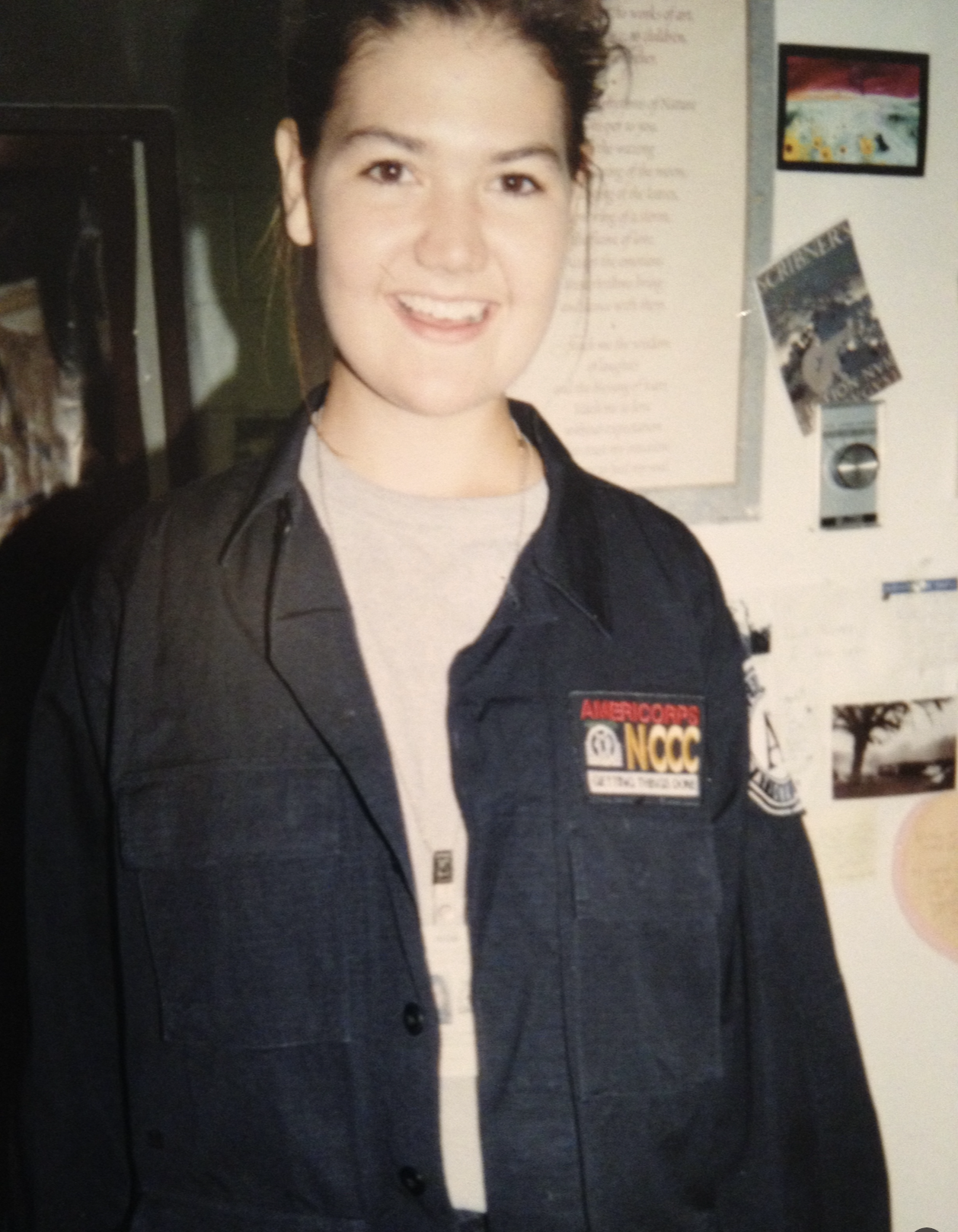 I served alongside fellow AmeriCorps members from all walks of life. Together, we built homes with Habitat for Humanity in Denver, widened trails to the standards of the American Disabilities Act, tutored children in a local charter school, and even supported the Olympic Games and Paralympics in Atlanta, Ga. We became well-versed in shingling roofs, pouring cement, and operating construction equipment. We were well versed in working in diverse teams to set aside our differences and solve problems. The opportunity to get to know, love, and work alongside these Americans with different looks, religions, ideologies, and perspectives was critical to me as a young adult because we quickly learned our one shared purpose: to serve our country through our community. 
For nearly 30 years, all AmeriCorps members have raised their right hand to take the same pledge: to make our people safer, smarter, and healthier, to strengthen communities, and to take action. The pledge also promises to carry the commitment beyond our year of service. And I did just that.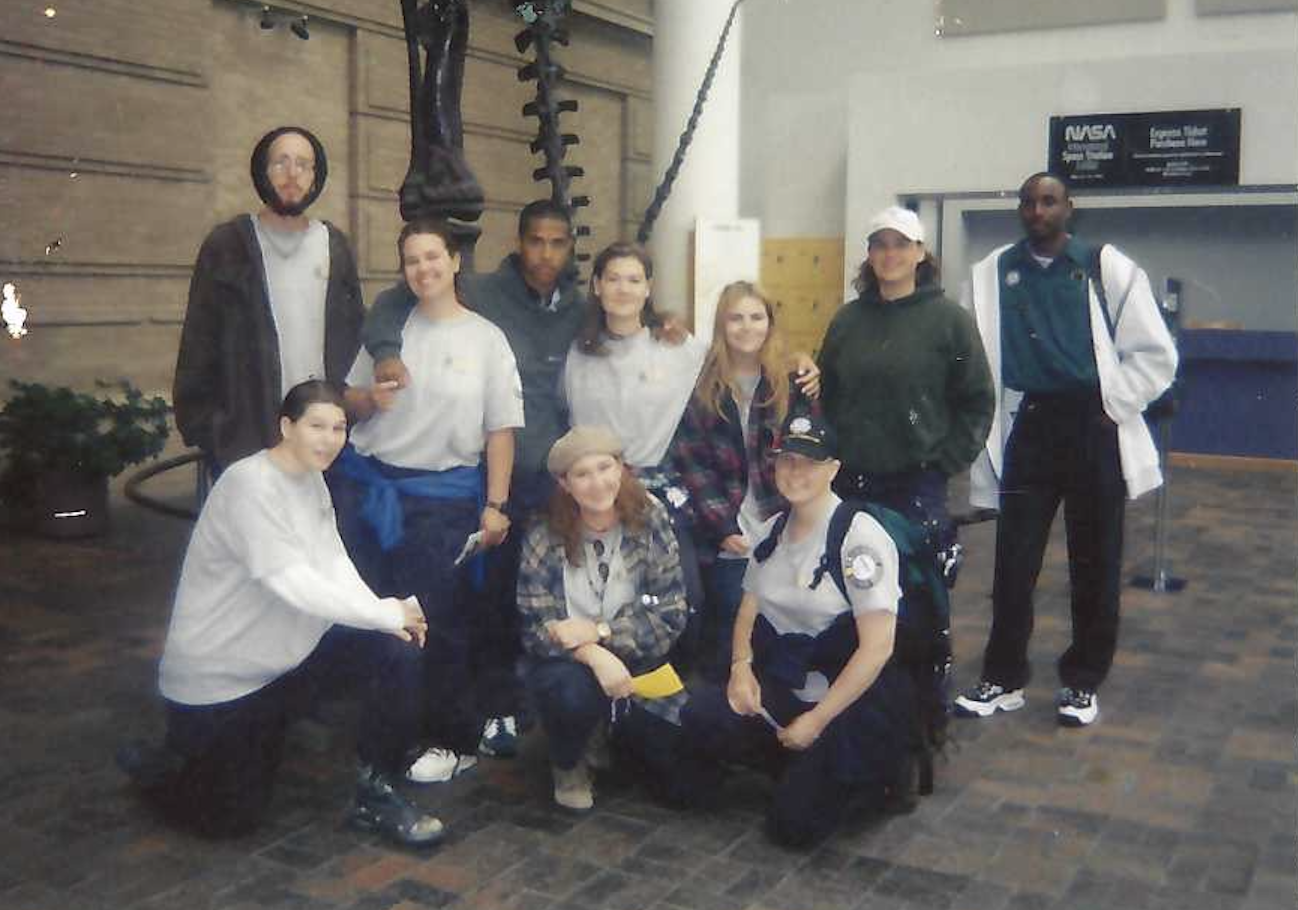 I was buoyed by my year in AmeriCorps and knew I would fulfill the commitment to serve beyond AmeriCorps by transitioning to the military. Service had given me a path, a roof over my head, enduring friendships, and purpose. I was ready for the next level. When I applied for my education award to get my foot in the door at the University of Colorado, I had the opportunity to register for Air Force ROTC without a scholarship. The transition was natural, so fitting, that I barely remember it even being a decision to join the cadet corps. Yet again, I was surrounded by people from all across America, working in diverse teams to solve problems, belonging to an organization bigger than ourselves with a laser focus on serving our nation – just like my service with AmeriCorps.
From a Member to Leader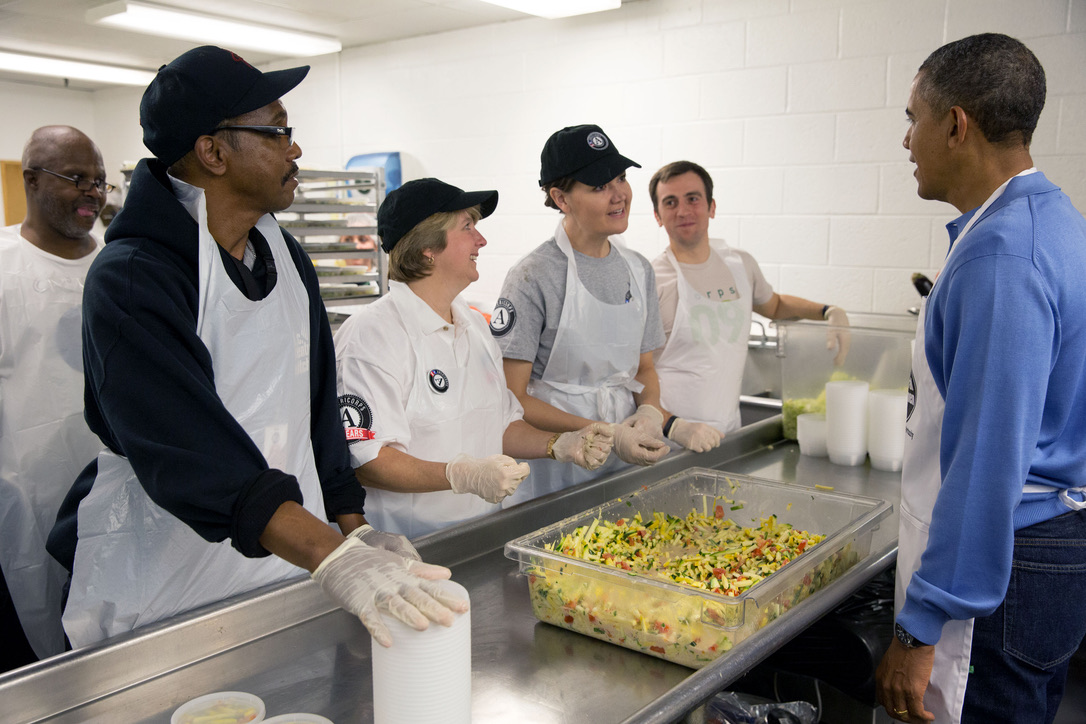 After two decades in uniform, including multiple overseas deployments, there is no question that my year in national service transformed my life and built the foundation of the leader I am today. I've led corps members and airmen and realized that the person who identifies the need and rises to the challenge is the true leader – not the loudest, the oldest, or the most credentialed. I witnessed how all an organization needs are people who desire to serve and make a difference because skills can be taught. I learned that service is the most exceptional equalizer. Roofs in need of shingling don't care where you're from, and the adversary is uninterested in your pedigree or lack thereof. Unmet needs just need the person willing to put in the work. 
Today, I reflect on my journey from that young high school student to a colonel in the United States Air Force and am steeped in gratitude for the opportunities to make a difference on the front lines of freedom and tackling domestic issues on the home front. Even though it's been decades, I still drive by the home my AmeriCorps NCCC team built in West Denver in 1995. I still stop by to see the tree I planted at Montbello High School in East Denver. I still drive by the dorms we lived in on Lowry Air Force Base and think about those I call friends today. And every single day, I count my blessings to live in an incredible nation that offers many ways for its people to serve others.
Choose to be Great. Choose to Serve.
As the nation unites to honor our service members this Veterans Day, I think back to that mural. When I returned to Afghanistan in 2012 to serve as a liaison officer, the passenger terminal had transformed into a modern building and was no longer a temporary plywood facility. But as I was walking to check in for my flight, there it was – the mural burned into my memory from eight years before stopped me in my tracks yet again. At that moment, I renewed my pledge to live a life worthy of our veterans' sacrifice and humbly offer the same opportunity to Americans. 
Finding your way to serve is one of the many ways we can honor the service and sacrifice of our nation's veterans. Our nation has no shortage of opportunities to pitch in. However small or big, find ways to make our veteran communities better. Build a house, clean the water, take care of their families, or visit a local veteran's service organization and listen to their stories of service. Find your way to live your life in a way worthy of their sacrifice. 
Colonel Rebecca Lange is an active-duty intelligence officer in the US Air Force, currently commanding the 659th Intelligence, Surveillance, and Reconnaissance Group. She served in the second class of AmeriCorps in 1995 and was a 2014 recipient of the AmeriCorps Alums National Leadership Award. She is also the 2022 Air Force level recipient of the Brig Gen Wilma Vaught Visionary Leadership Award for her efforts to tackle readiness barriers for servicewomen and families.