FOR IMMEDIATE RELEASE:

Sep 21, 2023
The federal agency for national service and volunteerism is celebrating three decades of creating a better America for all 
---
WASHINGTON, DC – Today, Sept. 21, AmeriCorps, the federal agency for national service and volunteerism, celebrates its 30th anniversary. The agency, created by President Clinton in 1993, provides career pathways for Americans across the country all while they serve their communities – addressing climate change, mentoring students, preserving native languages, supporting veterans as they transition from military to civilian life, and helping justice-involved adults re-enter society, to name a few examples.
"AmeriCorps has made such an impact in the lives of so many affected by incarceration. It has given a second chance to so many—a chance to better themselves and give back, a chance to help rebuild," says Koron Richardson, an AmeriCorps member serving with a national innovation and research center advancing new ideas and solutions for justice reform. "AmeriCorps helps people attain a skillset and make change in the community. I know firsthand, as AmeriCorps gave me a second chance. It put me in situations that led to further growth. I gained experience and newfound knowledge, as well as a better understanding and greater perspective on life. AmeriCorps works for us all; it helps the world around us continue to change."
Three decades ago, more than 20,000 Americans raised their right hands and pledged to get things done for America. These members helped more than 1,000 communities nationwide during AmeriCorps' first year of service. Since then, more than 1.25 million Americans have served with AmeriCorps.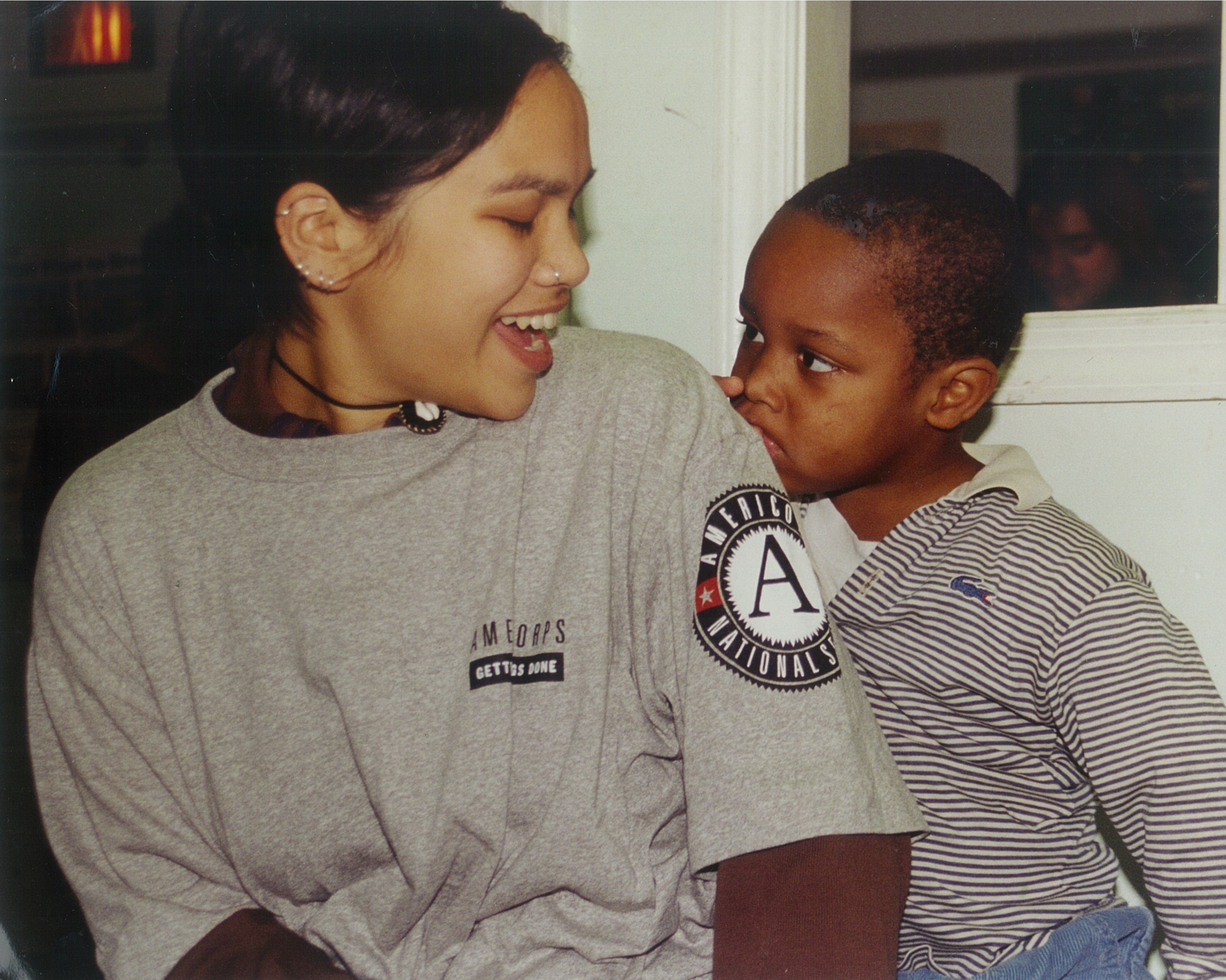 AmeriCorps members and volunteers waded into the rubble on 9/11. They reached out their hands to the victims of Hurricane Katrina. During the pandemic, AmeriCorps members and AmeriCorps Seniors volunteers stood up and stepped up, providing testing and assisting at vaccination sites. AmeriCorps members even serve on the front lines of climate change, mitigating wildfires, responding to disasters, and advancing energy efficiency and reforestation.
For every $1 in federal taxes spent supporting AmeriCorps programs, there is more than $17 returned to society, program members, and the government.
Ciara Byrne, an AmeriCorps alumna, experienced the devastating impact of Hurricane Sandy across her community, which inspired her to serve and give back by joining AmeriCorps.
"You don't have to undergo the same hardships to find solidarity in the face of inequality. Even in times when I felt I lacked the strength or courage to advocate for myself, I always found the resilience to help others lay down their burdens," said Ciara Byrne. "My tenure with AmeriCorps, from aiding Afghan refugees in disaster relief to serving at the Stockton, Calif., food bank, constantly posed a question: How can we shatter the deeply ingrained cycle of poverty that skews our perspective? AmeriCorps taught me that I might not be the one to shatter the glass ceiling, but I can be the support, the conduit, the ladder that elevates others to do so. Serving others through AmeriCorps allowed me to move beyond the struggles and traumas of my past, helping me embrace and become the person I am today, unburdened and renewed."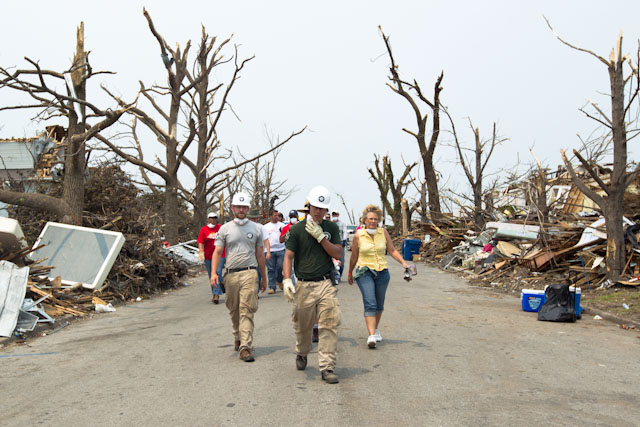 For their term of service, AmeriCorps members receive Segal Education Awards to help pay for college or repay student loans. Ciara, now beginning her master's degree at the University of Pennsylvania, used her AmeriCorps Segal Education Award to help repay her student loans. To this day, more than 1.25 million AmeriCorps members have earned more than $4.5 billion in education funding.
"Reflecting on 30 remarkable years of AmeriCorps, we celebrate a legacy of service that has shaped the very fabric of our nation. AmeriCorps has been a beacon of hope, a catalyst for change and a testament to the enduring American spirit," said Michael D. Smith, CEO, AmeriCorps. "Through disaster response, education, environmental stewardship and so much more, we've shown that together, we can tackle even the most daunting challenges. As we celebrate the last 30 years and the 1.2 million alumni who've served, we also remain focused on the next 30 years and beyond. Together, we'll reduce barriers and expand opportunity to serve, double down on our commitment to those in greatest need and we'll unite Americans in service as we combat our most urgent local and national challenges."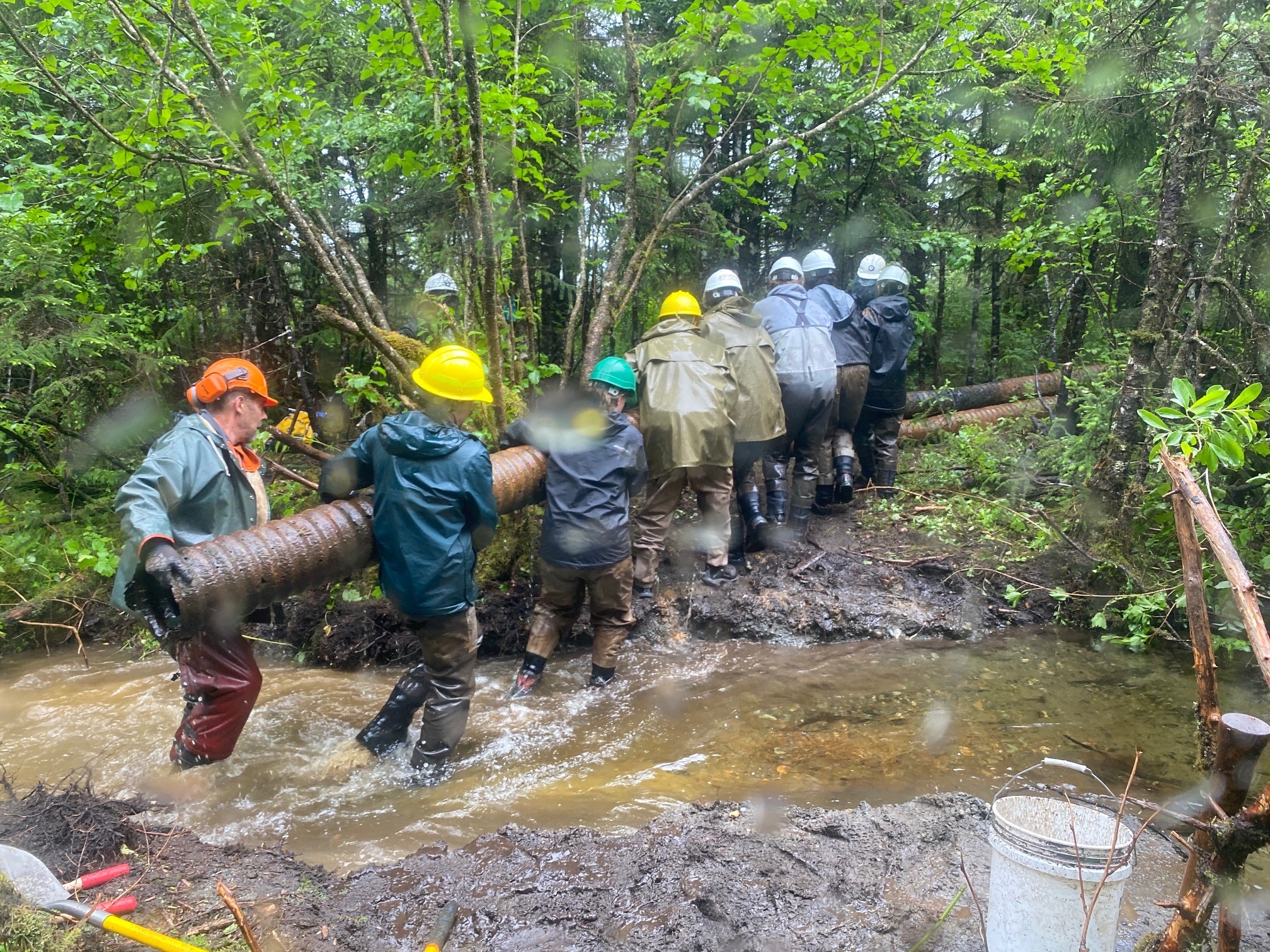 Today, AmeriCorps members and volunteers are more ethnically diverse than the nation and 40 percent come from low-income households.
"Beyond the concrete achievements of AmeriCorps, beyond the expanded educational opportunities those achievements will earn, national service, I hope and pray, will help us to strengthen the cords that bind us together as a people," expressed President Clinton, in 1993, during the signing of the National and Community Service Trust Act that created AmeriCorps.
The agency will celebrate its 30th anniversary with a kick-off event on Thursday, Sept. 21. Those interested in joining should register here: https://americorps.gov/about/americorps30/events.