Summer of Service is a simplified version of NCCC's other programs, on a shortened timeframe. Summer of Service participants will pursue the same NCCC mission of "strengthening communities and developing leaders through service."
As with all other NCCC programs, members will participate in pre-service training, albeit a shorter version, and serve on teams. NCCC teams will have project sponsors, site supervisors, and address a community-identified priority.
Summer of Service projects will focus on:
environmental stewardship and/or climate change mitigation;
affordable housing; and/or
other types of community-focused service activities.
Examples of typical summer projects include cabin maintenance, education projects such as tutoring, mucking and gutting homes affected by disasters, trail maintenance, and construction, supporting food banks to alleviate hunger, and other community identified priorities.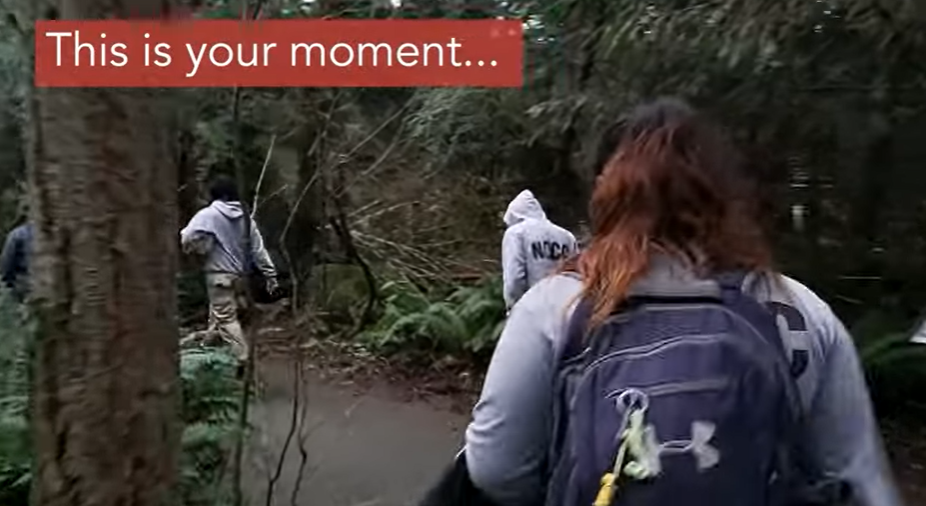 AmeriCorps NCCC's Summer of Service Program: This Is Your Moment
NCCC Position Options
Member
Members are assigned to a regional campus to complete initial training and to receive team assignments. Diverse teams of 18-26* year-olds work under the direction of one team leader and complete the service term living and serving together. Members are responsible for completing Corps Training Institute, earning 1700 service hours, participating in physical training, and contributing to various team activities.
Team Leader
Team leaders are assigned a team of eight to 10 members. This role is not a staff position; however, team leaders are expected to guide and support the team throughout the service term. Team leaders are responsible for completing Team Leader Training, prior to member arrival. Team leaders conduct daily team activities and serve as the liaison between the team, the project sponsor, and AmeriCorps NCCC staff. Please note anyone may apply to be a team leader. Prior service experience is not required.
Join NCCC Summer of Service
| Position | Apply: | Start Term: | Train in: |
| --- | --- | --- | --- |
| Team Leader | Dec. 1, 2023 - Feb. 29, 2024 | May 22, 2024 | Aurora, Colo. or Vinton, IA |
| Member | Jan. 1 - March 31, 2024 | June 10, 2024 | Aurora, Colo. or Vinton, IA |
Need help with the application? Check out our How to Apply section for step-by-step instructions on applying to AmeriCorps NCCC.
Not ready to start your application? Connect with us first for application resources and more information.
Benefits and Eligibility
Benefits and Eligibility
Learn about the benefits during, and after, your service term with AmeriCorps NCCC. Find out more about the requirements to serve as a team leader or member.
Resources for Members and Supporters
Apply
How to Apply
Step-by-step instructions on applying to AmeriCorps NCCC.
Hear From Current Members and Alumni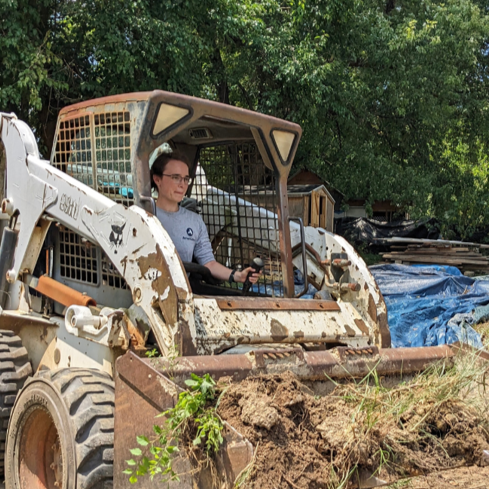 "I was a bit apprehensive coming into this project having never done any kind of construction before, but it turned out to be an amazing experience...I learned so much not only about construction, but leadership, community building, and other cultures...it has left me with a lot to think about and a changed perspective on life." - Gwynne
AmeriCorps Alumna, AmeriCorps NCCC, Summer of Service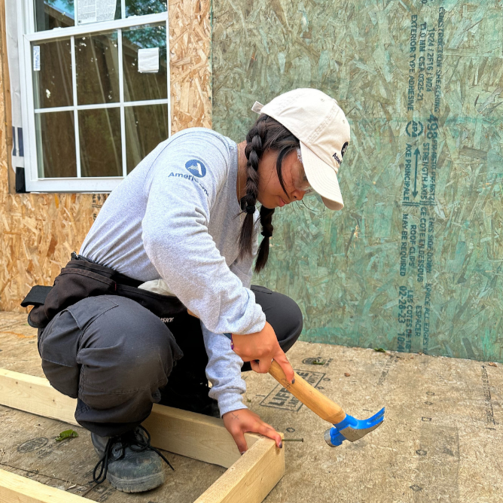 "Working with people from various backgrounds taught me patience and boosted my self-confidence in leadership. I plan to become a Team Leader if another Summer of Service is conducted next year, and I will continue to serve beyond AmeriCorps NCCC." - Ashley
AmeriCorps Alumna, AmeriCorps NCCC, Summer of Service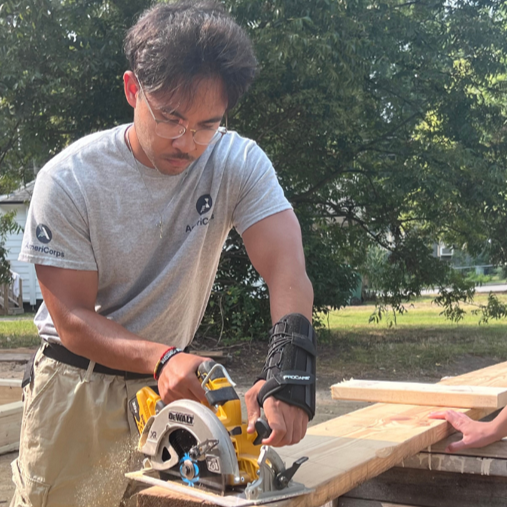 "AmeriCorps was the perfect way to spend the summer making a positive impact in a community. I am passionate about service, and with my next career step being the Peace Corps, I felt that AmeriCorps really helped strengthen me to tackle the unexpected, to become comfortable with the uncomfortable, and to remain positive throughout unforeseen challenges" - Gabriel
AmeriCorps Alum, AmeriCorps NCCC, Summer of Service
Get in Touch with AmeriCorps NCCC
Whether you're ready to take the next step with AmeriCorps NCCC or if you're still getting to know your options, we are here to help.