Application Deadlines and Service Dates
Please note: The following dates and locations are subject to change. Please check back prior to applying to check application deadlines and service dates. Check our FAQs page for other application and service questions.
Training locations are assigned by NCCC staff; applicants do not have the ability to select locations. Once in service, AmeriCorps members in Traditional Corps teams travel throughout their assigned region while AmeriCorps members in a FEMA Corps team can travel throughout the entire United States.
Scroll down to start the application process!
---
*Currently Accepting Applications
Traditional Corps Member listings:
| | | | |
| --- | --- | --- | --- |
| Start Term in: | Apply: | Serve: | Train in: |
| Fall* | March 1- June 30 | Oct- July | Denver, CO; Sacramento, CA |
| Winter | July 1- Oct 31 | Feb- Nov | Vinton, IA |
| Summer | Dec 1- March 31 | July- April | Denver, CO; Vicksburg, MS; Vinton, IA |
Traditional Corps Team Leader listings:
| | | | |
| --- | --- | --- | --- |
| Start Term in: | Apply: | Serve: | Train in: |
| Fall* | Feb 1- May 31 | Sept- July | Denver, CO; Sacramento, CA |
| Winter | June 1- Sept 30 | Jan- Nov | Vinton, IA |
| Summer | Nov 1- Feb 28/29 | June- April | Denver, CO; Vicksburg, MS; Vinton, IA |
FEMA Corps Member and Team Leader listings:
Start Term in:
Apply:
Serve:
Train in:
Winter: FEMA Corps
Aug 1- Nov 30
March- March
Vicksburg, MS
Summer: FEMA Corps
Team Leaders:
Feb 5 - April 1
Corps Members:
Feb 5 - April 15
July- July
Sacramento, CA

Eligibility Requirements
To serve as a Corps Member, you must be between 18-26* years old. To serve as a Team Leader, you must be 18 or older (no upper age limit). You may apply to Traditional Corps at 17, if you will turn 18 before arriving on campus. You must be 18 to apply to FEMA Corps.

Must be a U.S. Citizen (required for FEMA Corps), or a Lawful Permanent Resident of the U.S.

Must pass an initial drug screening test upon arrival to the program. A positive test on a drug screen for any substance (including marijuana) at any time during service could result in dismissal from the program.

Team Leaders must have a valid driver's license, as they will be expected to drive the team vehicle.

Must be available for 10-12 months of full-time service consisting of extensive travel.
*The CARES Act, passed by Congress in response to the Coronavirus pandemic, increased the upper age limit for participation as an AmeriCorps NCCC Corps Member to 26 years old. Under the CARES Act, Section 3514(d), the upper age limit for AmeriCorps NCCC members is 26.  AmeriCorps NCCC applies the upper age limit at the time a member arrives on campus and is activated as a member. That means individuals must be on campus and activated as members for at least one day before turning 27. The 26-year upper age limit will remain in effect until further notice.
---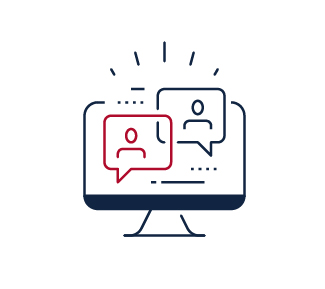 Interested in serving? Would you like to hear from NCCC alumni? Are you a parent or educator interested in partnering with NCCC?
Join us for an interactive webinar to learn more. Register by choosing one of the following upcoming webinars.
Begin your journey
1. Options to prepare for the application and selection process.
We encourage you to start your application and selection process by using one or more of the options below. If you are ready to proceed with your application, remember to reference the visual guide for tips and tricks as you move through the application process. 
 
Option 1: Connect with us (not required)
Fill out a brief form if you'd like to receive support and detailed information on the AmeriCorps NCCC application process.

Option 2: Join a webinar (not required)
Join us for an interactive webinar on March 18 at 4:00 p.m. (Eastern Time). We'll host a Q&A panel with a few of our esteemed alumni so you can hear firsthand what it's like to serve.
Can't make this date? No worries! Check back for more virtual events this winter. A recording of our most recent webinar can be found here.
 
Option 3: Visual guide to the AmeriCorps application process
We'll walk you through the registration and application process and provide tips for a successful AmeriCorps NCCC application.
2. Create your profile.
Input your basic information and verify your email address to set up your account.
3. Complete an application.
Tell us about your motivations for service, your skills and experience, and provide two professional references.

Remember to refer to our visual guide for support throughout the entire application process. 
4. Submit your application to the listing(s) of your choice.
Once your application is complete, don't forget to submit it to the specific opportunities you'd like to pursue. Choose an option below to view open listings:
Need help with your application, contact the National Service Hotline at 1-800-942-2677.